Sapphire Residences
Berlin, Germany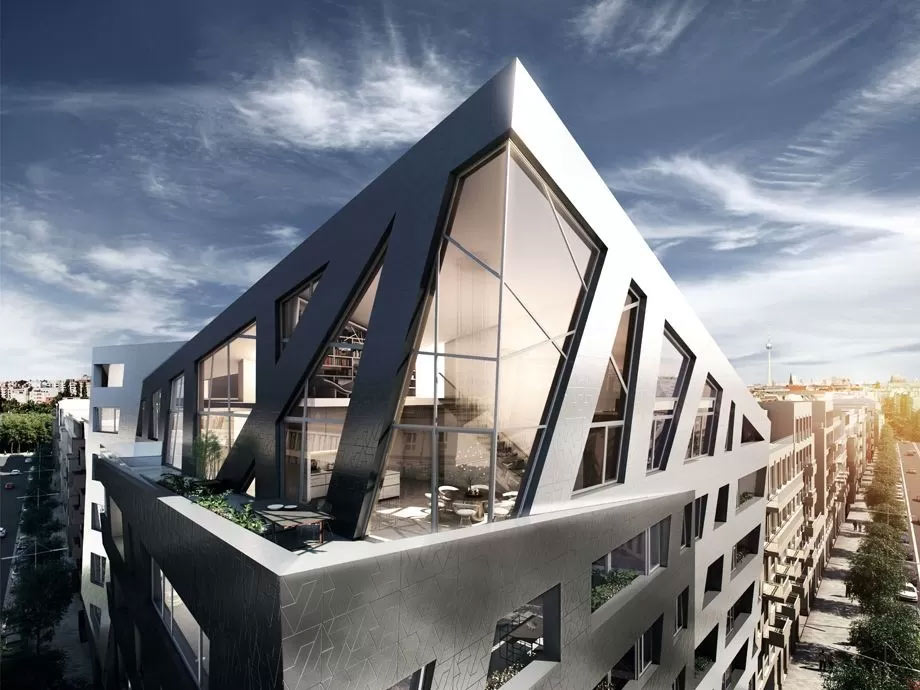 metallic-coated ceramic façade
street level view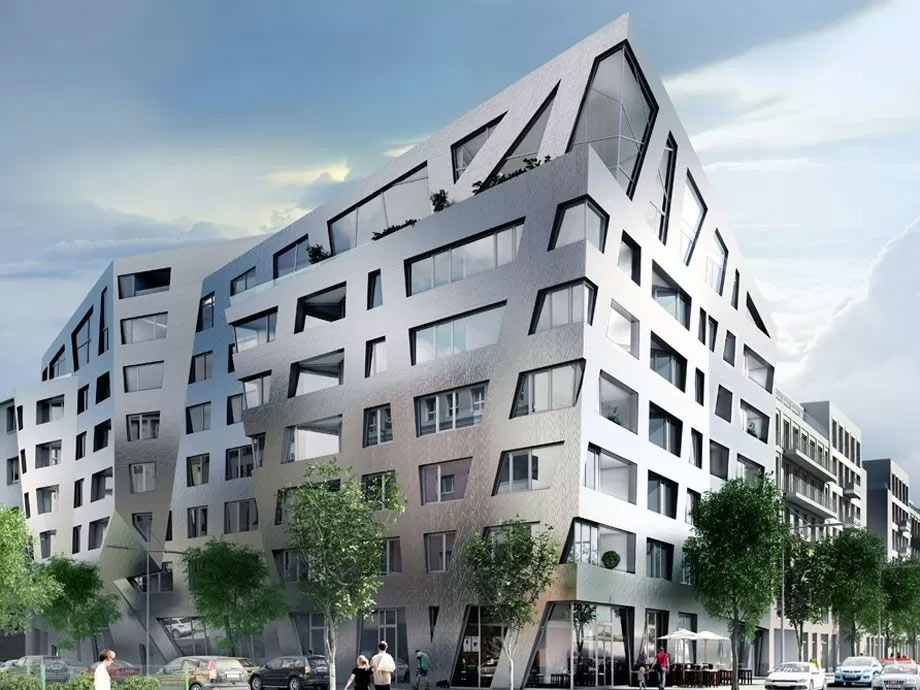 Sapphire Residences, Berlin
You will likely notice the extraordinary facades of the Sapphire Residences in Berlin already from a distance. The silver and blue hues of the ceramic panels adorning the facade change as you move around the building due to their three-dimensional patterns. Designed in cooperation with Casalgrande Padana, the technologically advanced panels release oxygen due to a chemical reaction occurring with sunlight and are fully self-cleaning, requiring little maintenance. The rough-edged design gives the body of the building the resemblance of a cut Sapphire.
Large, canted windows designed to capture maximum light add to the image of luxury and sophistication on what was once an industrial half acre to create one of Berlin's most iconic residential buildings.
The project was realized collaboratively with Lev Libeskind, Daniel Libeskind, and their respective studios.
penthouse terrace
terrace view
Building area
10,000 sq.m.
Corner of Chausseestrasse
Historical Area
groundfloor exterior
Street level view
total units
73 one -four bedroom apartments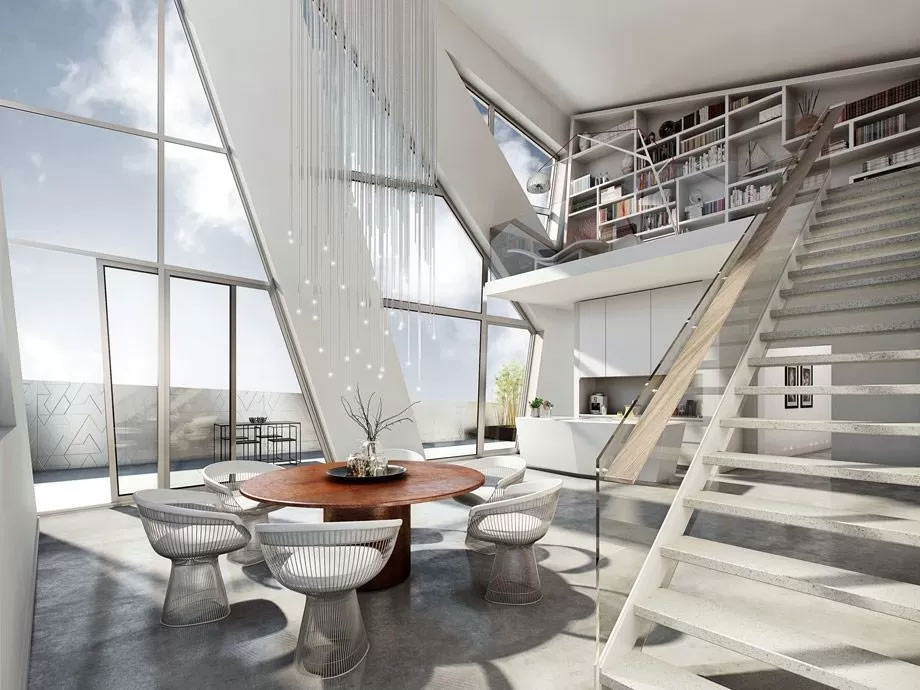 ceiling sweeps up to a height of 7 m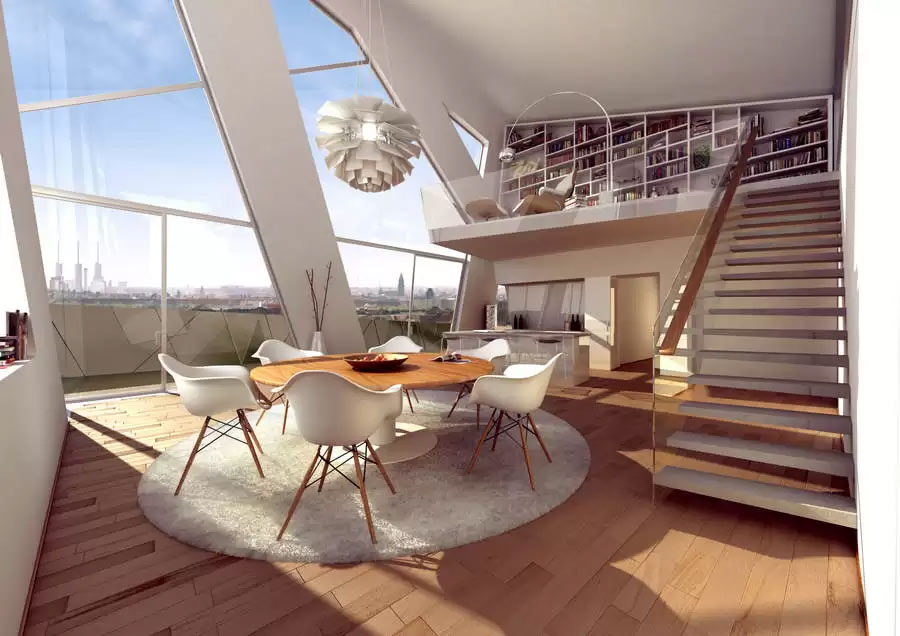 double-height living room
with floating stairway