ADAPTATION HOUSE II
Multiple locations
prefabricated home
Designed for Revolution Precrafted
ADAPTATION HOUSE II
When noted developer and art collector Robbie Antonio founded Revolution Precrafted, he aimed to offer affordable, pre-crafted homes without sacrificing high design. Assembling a first-rate team of world-class architects and designers, it was his idea to provide a design compatible with any location and context.
The design of Adaptation House is a unique combination of a back-to-nature ethos within an ultra-modern structure. Inclined walls, windows, and skylights open the house to natural light, while the materials – resin, glass, natural stone, and aluminum – provide a home as sturdy and durable as any brick-and-mortar dwelling. A rectangular core gives way to mathematically unpredictable angles creating a sophisticated and flexible interior.
After the success of the original Adaptation House, Robbie commissioned Lev to do a second, two-storey version, the Adaptation House II.
The project was realized by Lev Libeskind and his studio in Italy.
Modern and Refined
interior View
Inclined walls, windows and skylights
Contextual View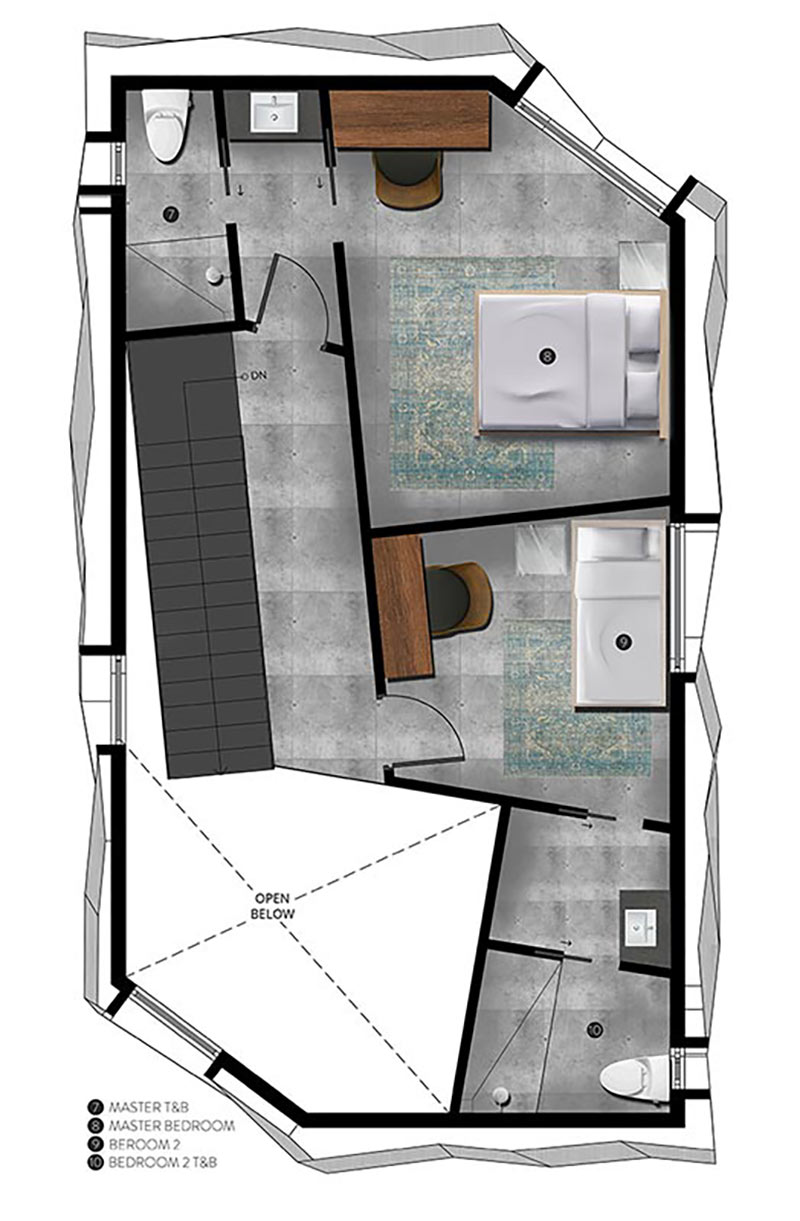 2 BEDROOMS PER FLOOR
Interior Floorplan