RAINBOW ROAd
PHOENIX, ARIZONA USA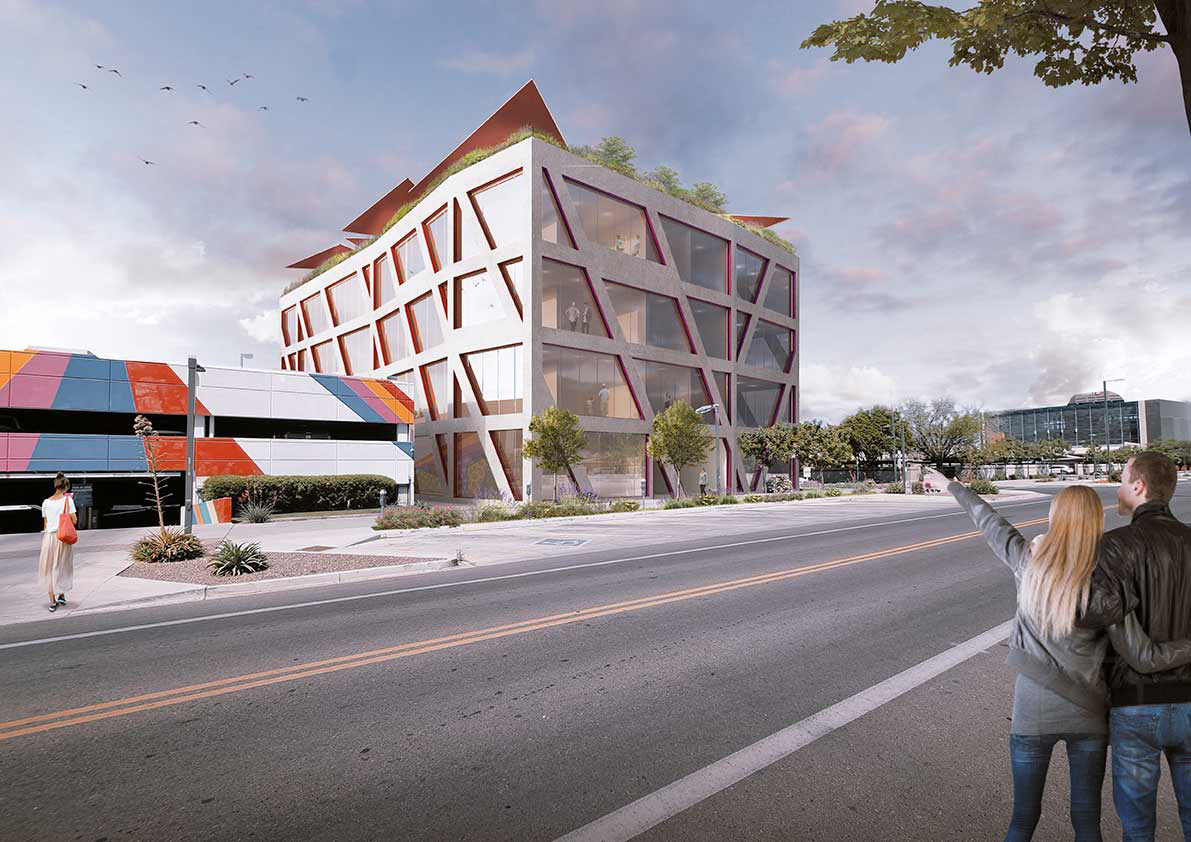 RAINBOW ROAD, PHOENIX, ARIZONA USA
Located in the trendy Roosevelt Arts District and inspired by the iconic video game, Mario Kart, the 38 boutique luxury apartments, each with a distinctive, irregular shape, are as unique as the flowers that miraculously thrive in Arizona's desert heat. The design includes intersecting geometries through irregular parallelograms with ten distinctive, angled facades. Trapezoidal windows provide a shimmering sense of movement and are illuminated at night to provide "set and setting" 24 hours a day. As a study in the never-complete exercise of finding the perfect diagonal, Rainbow Road charts a course between architecture and the virtual space of video gaming, epitomized by the colorful courtyard. Both the open-air lobby and roof will play host to monthly art exhibitions to unite local artists with the surrounding vibrant art community and the general public. 
Lev has been commissioned to create an original public installation on the street which invites passers-by to explore inside and find out where you go after unlocking the Rainbow Cup in the Rainbow Grand Prix.
Rainbow Road was designed by Lev Libeskind and his studio in Italy.
neighborhood context
BIRDS EYE View