EL CORAZON
polanco, MEXICO CITY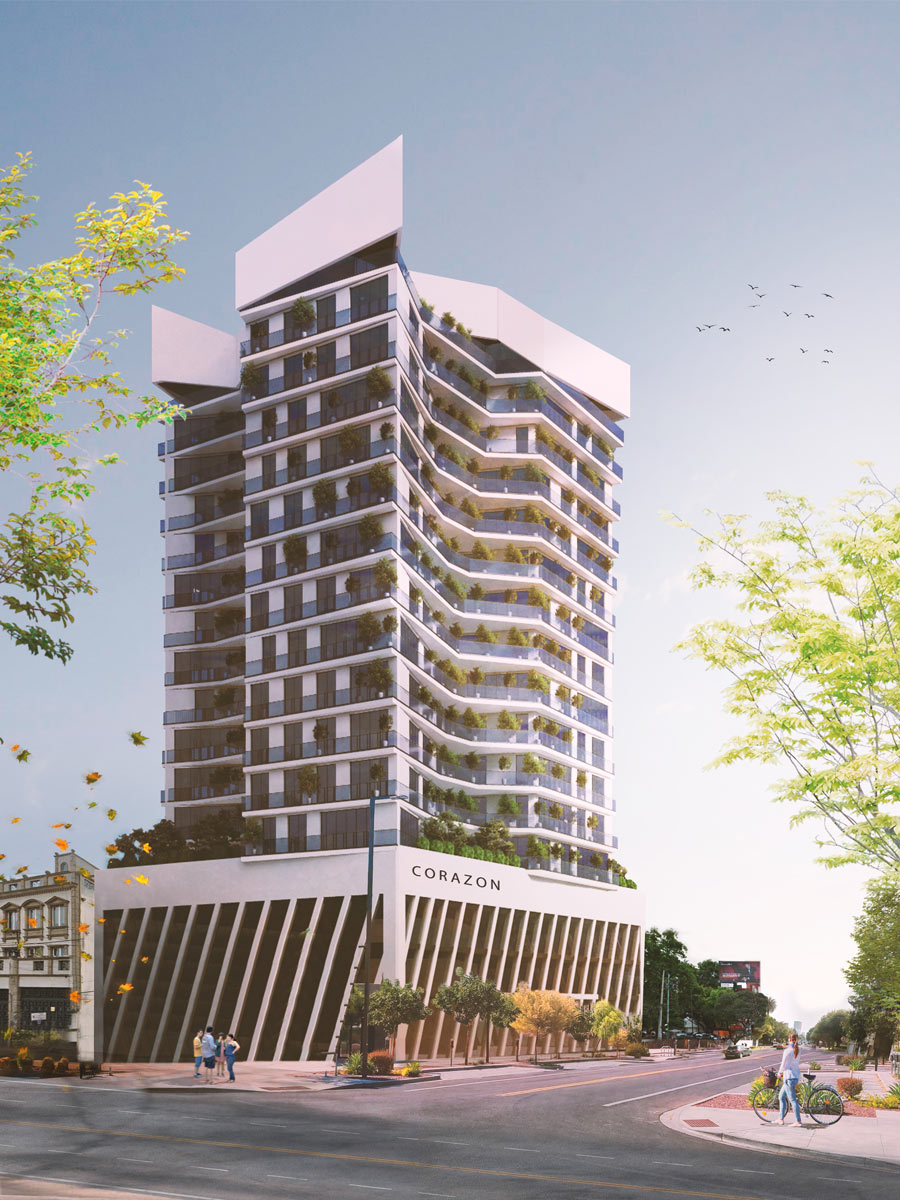 Rooftop Pool & Amenities
Bird's Eye View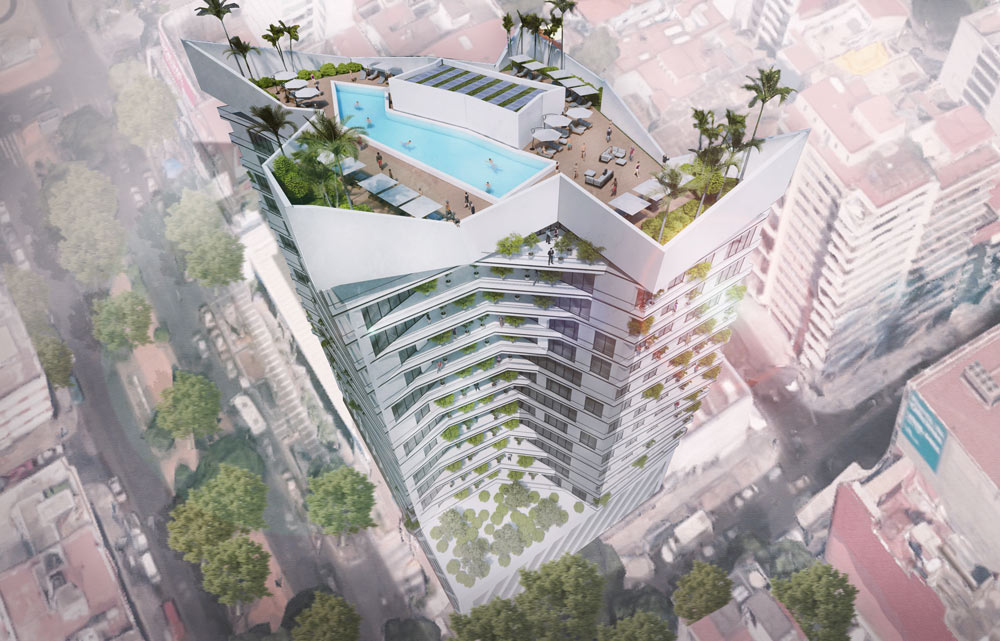 EL CORAZON, MEXICO CITY
The aptly named El Corazon, located in the posh Polanco neighborhood, the beating heart of Mexico City. The 26-story residential high-rise surges above what many describe as the Beverly Hills of Mexico to reveal dramatic views of the surrounding areas. Retail and restaurants (also designed by Lev) on the ground and first floors add to the vibrant social scene of the sought-after enclave. 
Cosmopolitan, costly and cultural, El Corazon is distinct in its domineering elegance. The shifted cross building plan features individual balconies hanging between the intersecting volumes like gossamers in the sun.  Residents can enjoy cocktails by the swimming pool on the roof, which is framed by an irregularly shaped crown, in itself a work of art.
El Corazon was designed by Lev Libeskind and his studio in Italy.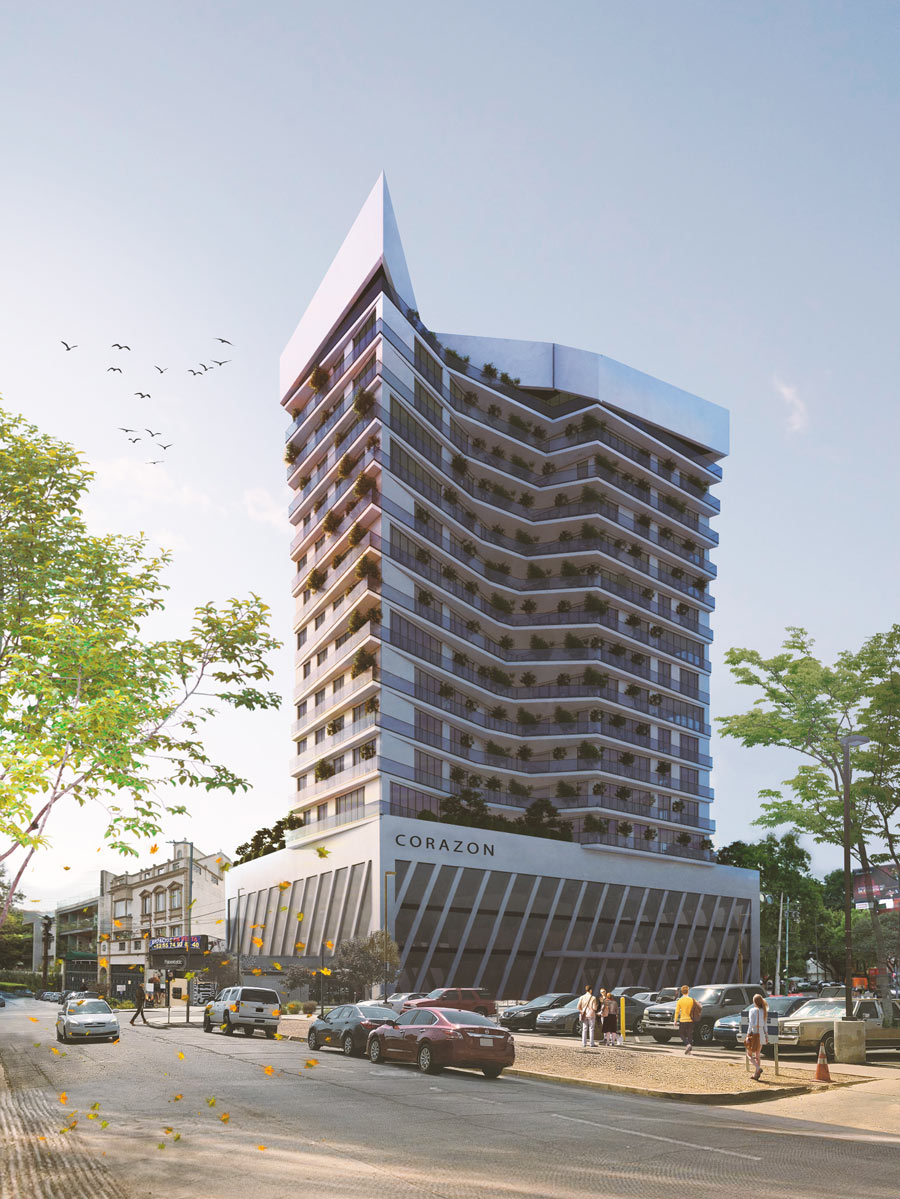 VIEW FROM MAIN BOULEVARD
PARKING PODIUM WITH STREET-FACING RETAIL
CORNER VIEW
WITH ADJACENT NEIGHBORHOOD PARK
Building area
28, 721 sq.m.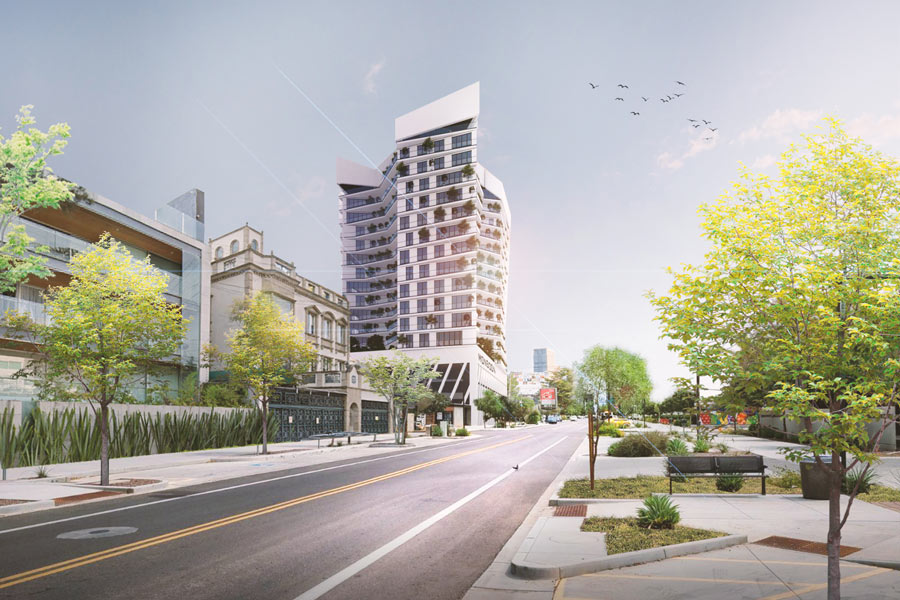 neighborhood context
ICONIC CROWN WITH PANORAMIC VIEWS OF MEXICO CITY