EXHIBITION
GIAN FERRARI, MUSEO DEL 900
Milan, Italy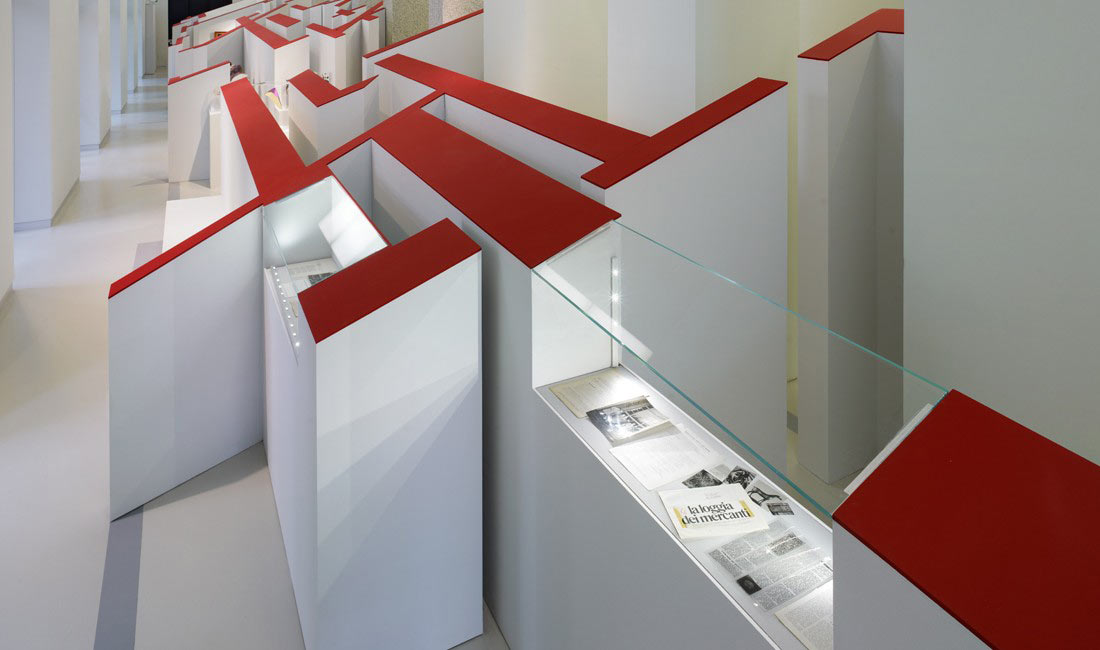 exhibition space
bird's eye view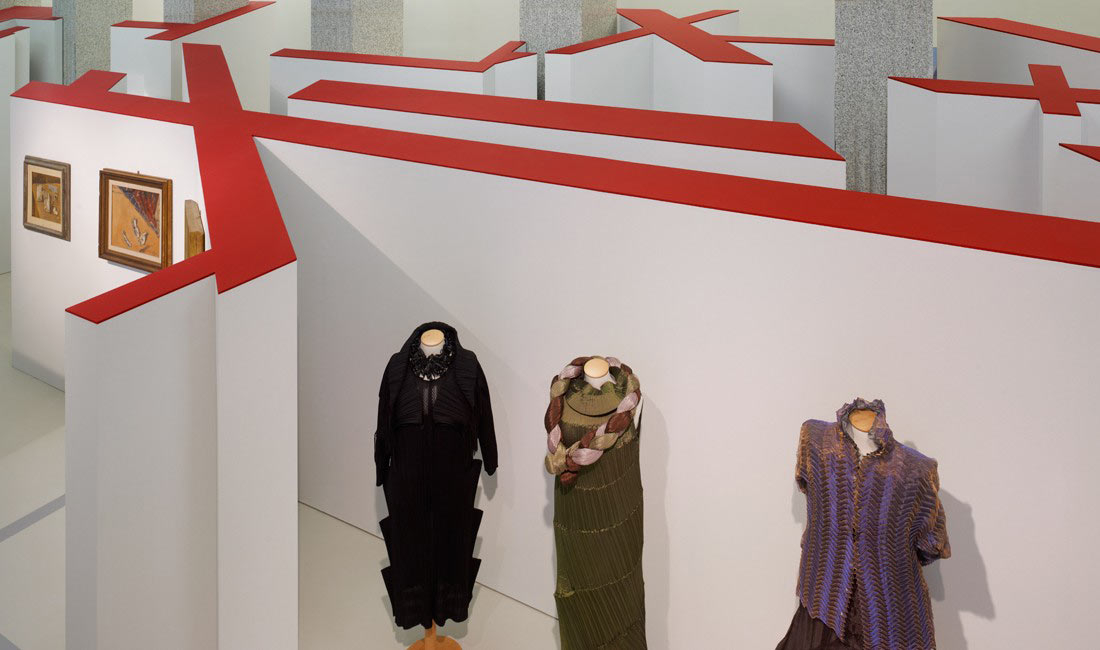 EXHIBITION GIAN FERRARI,
MUSEO DEL 900, Milan
Milan's Museo del 900 Museum, adjacent to the Royal Palace and housed in Palazzo dell'Arengario, is the home of a collection of over 4,000 works. In the central exhibition axis of the Museo, the Exhibition Gian Ferrari was a kind of building within a building. The installation of temporary walls, dramatically topped in eye-catching Ferrari-red, created a contemporary labyrinth of slanting spaces enclosing works from the Gian Ferrari collection.
The installation rises slantwise across the main exhibition concourse to show connections between artworks (where the labyrinth is at its shallowest) and silo-off precious stand-alone artworks deeper into the exhibition space (as the walls of the installation rise towards the back.)
The project was realized collaboratively with the Museo del 900, Lev Libeskind, Daniel Libeskind, and their respective studios.
grand entrance
street level view
main gallery
interior View
gallery capacity
400 works on display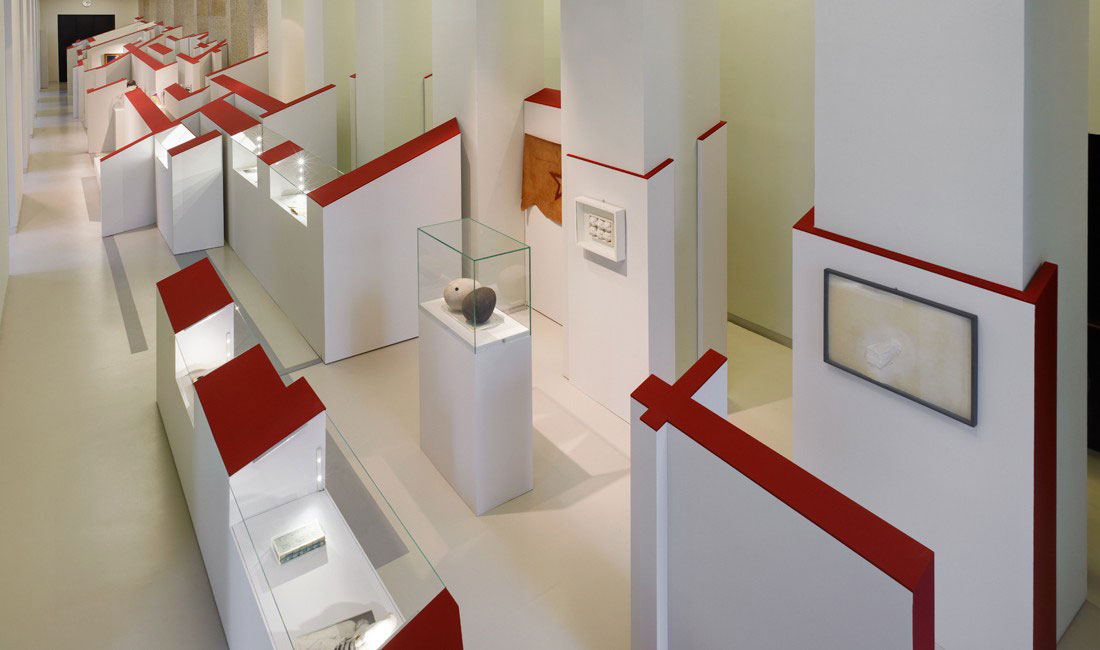 main gallery
The installation rises slantwise across the main exhibition concourse