LIBESKIND RESIDENCES AT CITYLIFE
MILAN, ITALY
LIBESKIND RESIDENCES AT CITYLIFE
The Libeskind Residences at CityLife are a hip, contemporary take on the former grounds of Milan's historic fair, borrowing the classic courtyard arrangement and even the natural building materials of the region.
The residences are located on CityLife's perimeter, to the south of the fairgrounds, providing Milan with a new neighborhood between the new business district and the surrounding city. Its eight buildings curving around two open courtyards allow for urban density with ample outdoor space. Its technological features include thermally regulated ceilings, energy-efficient programmable heating and cooling systems, sustainable tiles, composite wood brise soleils, and photovoltaic cells on the roofs.
The building's exterior is a layered stratification of facades composed of finely textured grey tile explicitly created for the Libeskind Residences by Italian manufacturer Casalgrande Padana. The deep balconies are draped with a brise soleils created from a highly sustainable composite wood that eliminates direct sunlight from the interior while playing in concert with the buildings' almost Gaudi-esque twisting volumes.
The CityLife residences' luminous lobbies feature classic modernist furniture by the famous manufacturer Cassina, who also commissioned Lev's studio to design contemporary, bespoke reception desks to complement the interior architecture.
The project was realized collaboratively with Lev Libeskind, Daniel Libeskind, and their respective studios.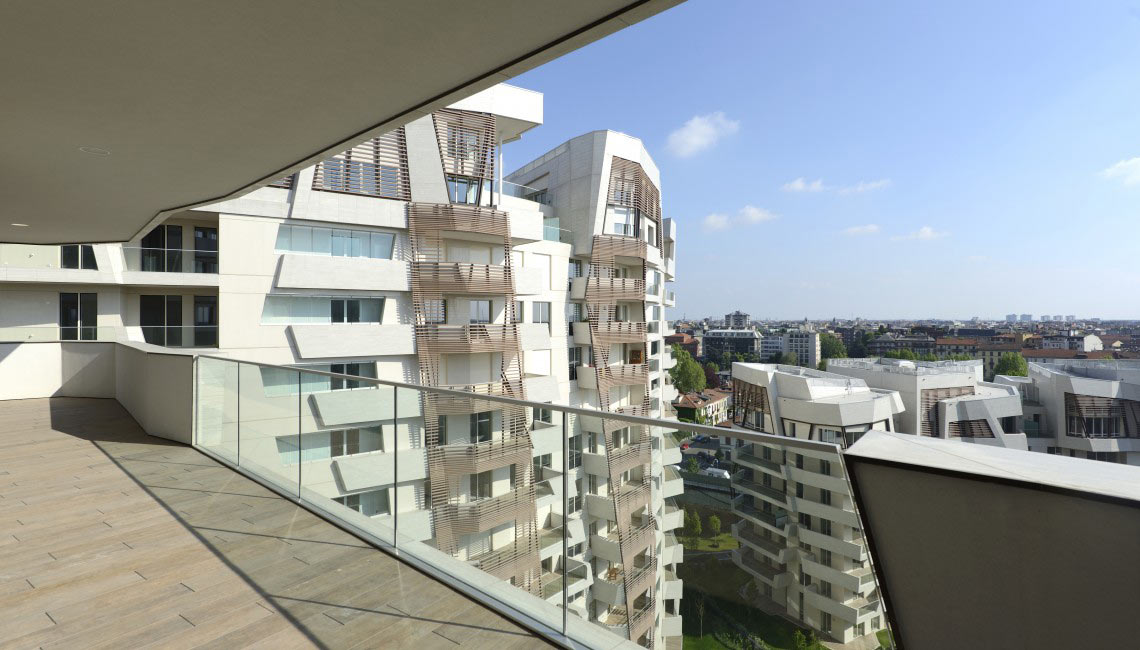 RESIDENTIAL BALCONY
Terrace View
building Area
150.000 sq.m.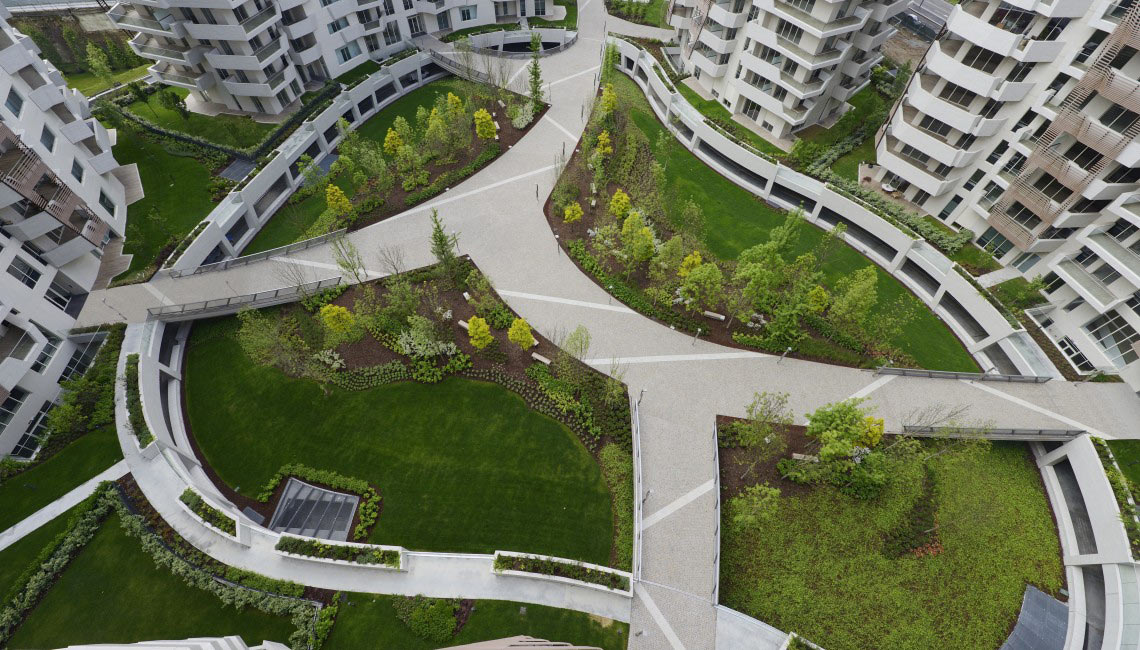 CENTRAL PIAZZA
BIRDS EYE View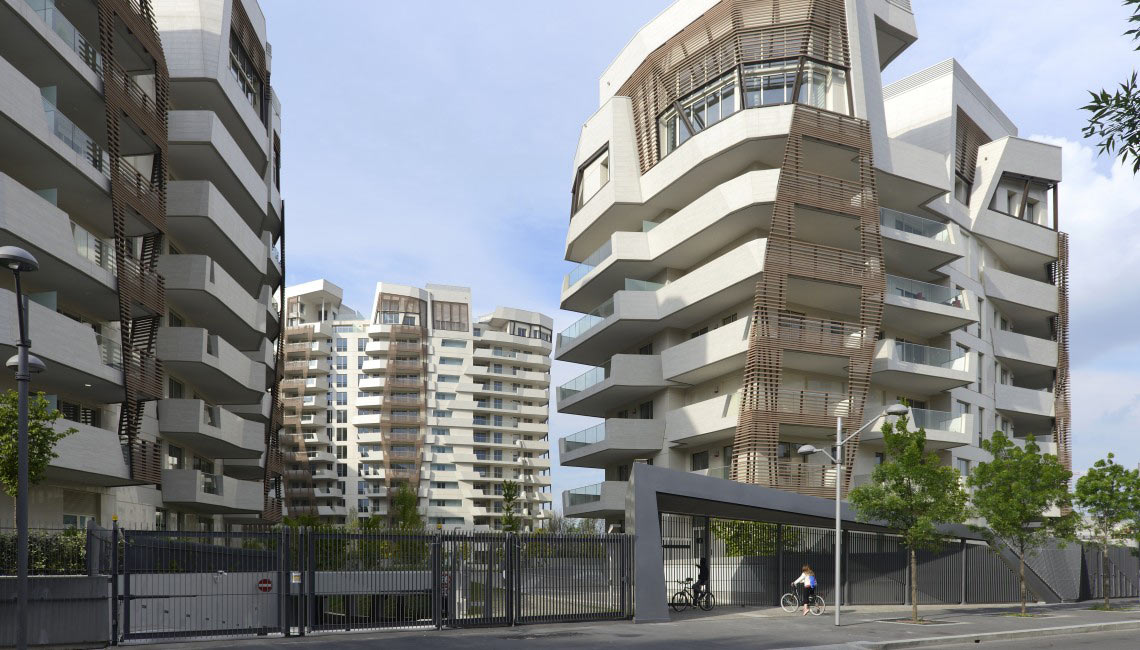 Main entrance
Street level view