Vanke Pavilion
Milan, Italy
EXTERIOR CLADDING
STREET LEVEL View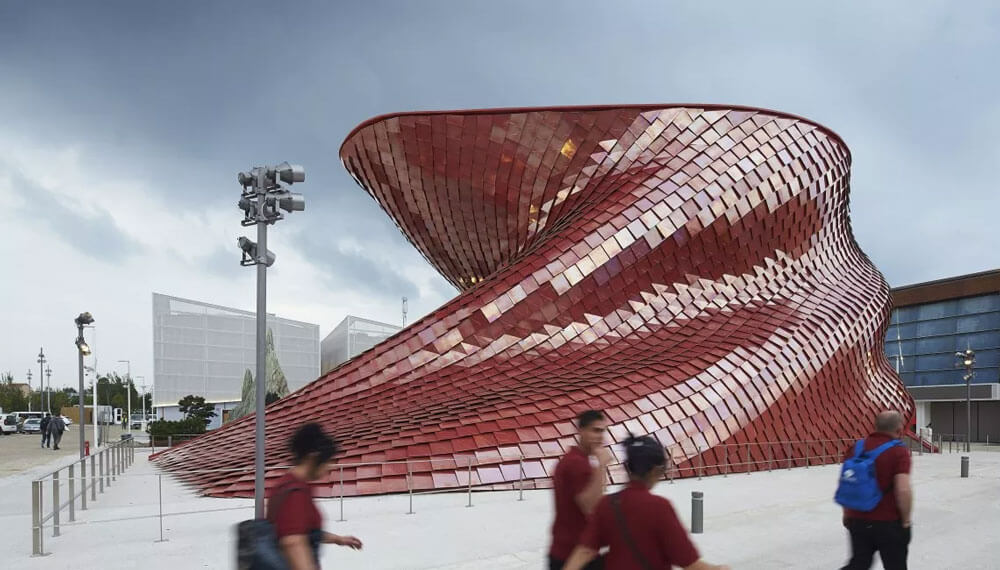 Vanke Pavilion, Milan
Built for China Vanke at the 2015 Milan Expo, the Vanke Pavilion is ground-breaking in both construction and appearance. The scaly façade, manufactured by Casalgrande Padana, further accentuates the serpentine lines that define it, making its Chinese dragon-inspired nature even more apparent. A twisting motion creates a fluid circulation from the exterior into the exhibition area, providing visitors access to the rooftop terrace, which offers panoramic views of the entire Milan Expo Park.
Once inside the structure, a virtual "bamboo forest" conceived by the famous curator Ralph Appelbaum stands in concert with some 300 media screens to tell the story of Chinese culture and Vanke's company history.
The project was realized collectively with China Vanke, Casalgrande Padana, Ralph Appelbaum, Lev Libeskind, and Daniel Libeskind, and their respective studios.
FRACTILE CLADDING
CLAD WITH OVER 4000 TILES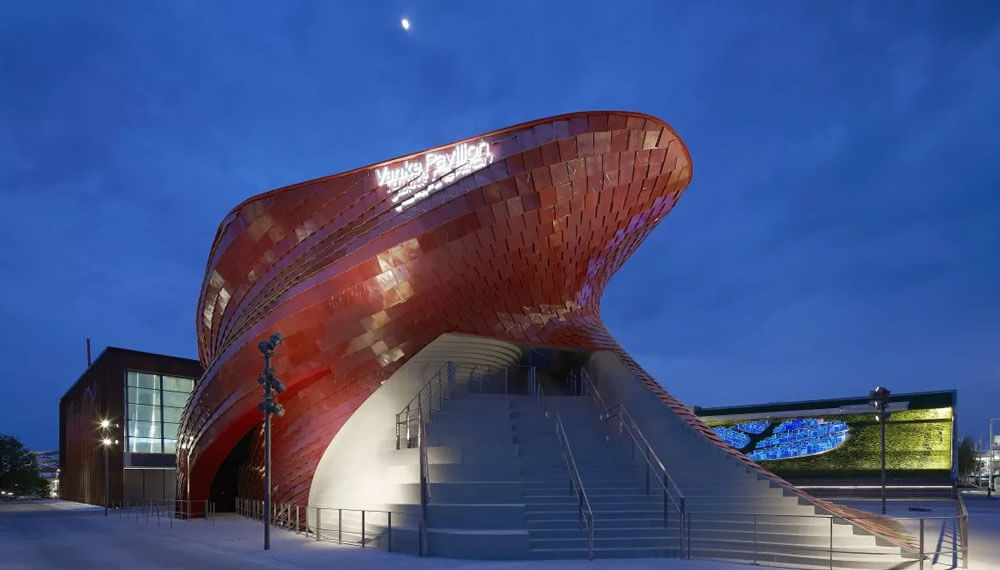 PAVILION AT NIGHT
STREET LEVEL View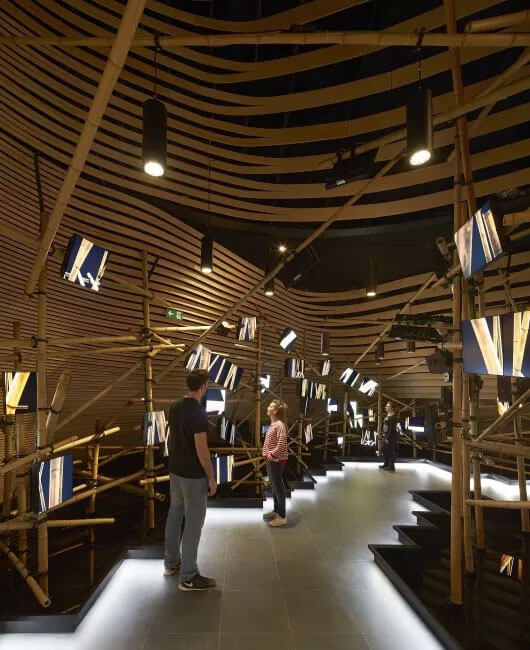 BAMBOO SCAFFOLDING
OVER 200 DIGITAL SCREENS
VISITOR PATHWAY
WITH REFLECTING POOL
STAIRWAY TO ROOFTOP TERRACE
120 SQ.M. ROOFTOP TERRACE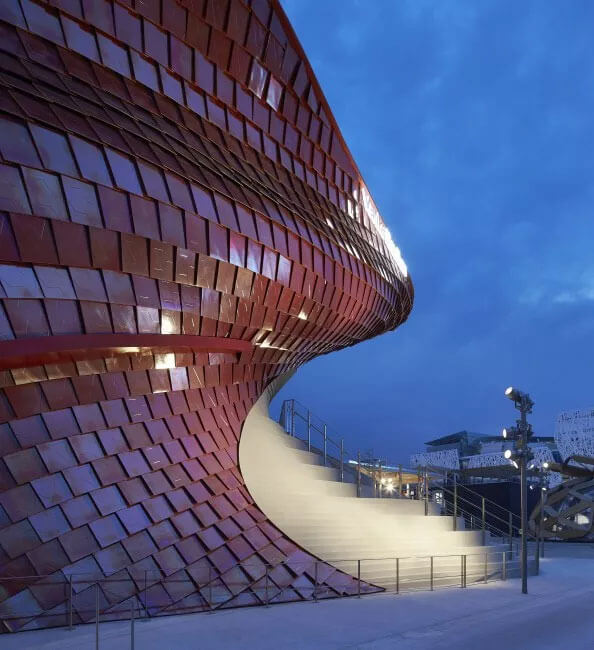 DRAGON-LIKE CLADDING
FRACTILE DESIGN
COLORS AND TEXTURE CHANGE
AS VIEWPOINT SHIFTS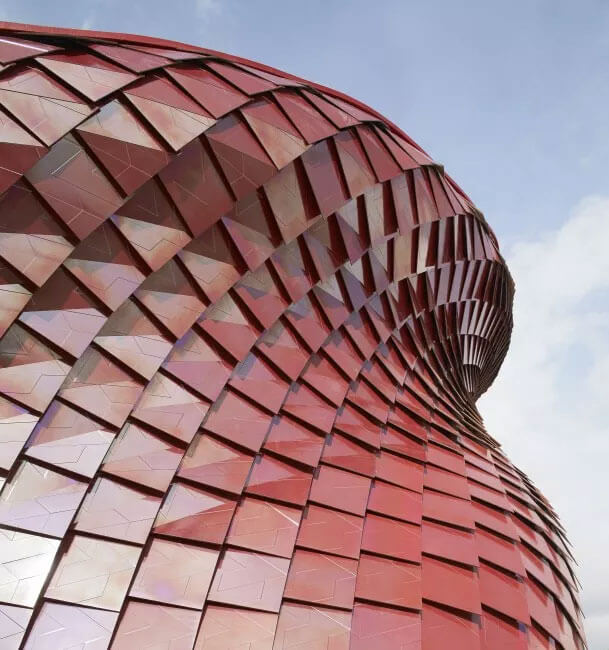 FRACTILE CLADDING
CLOSE-UP VIEW
3D SURFACE
COATED WITH METALlIC COLORATION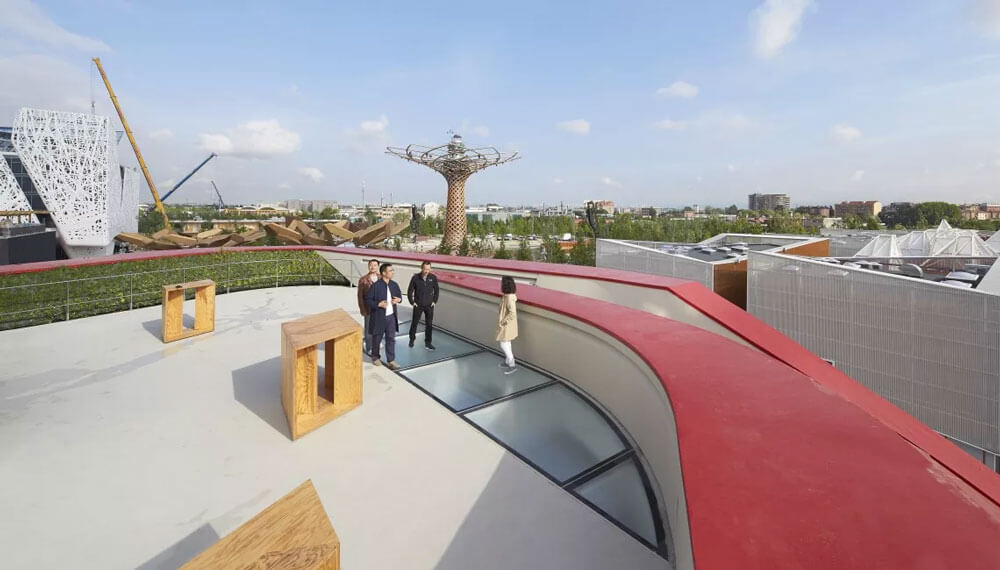 ROOFTOP OBSERVATION DECK
AERIAL View
PLANTED GARDEN
with stunning views
BAMBOO SCAFFOLDING
SHOWCASING THE HISTORY OF CHINA AND OF VANKE CORP.