THE LIFE ELECTRIC
LAKE COMO, ITALY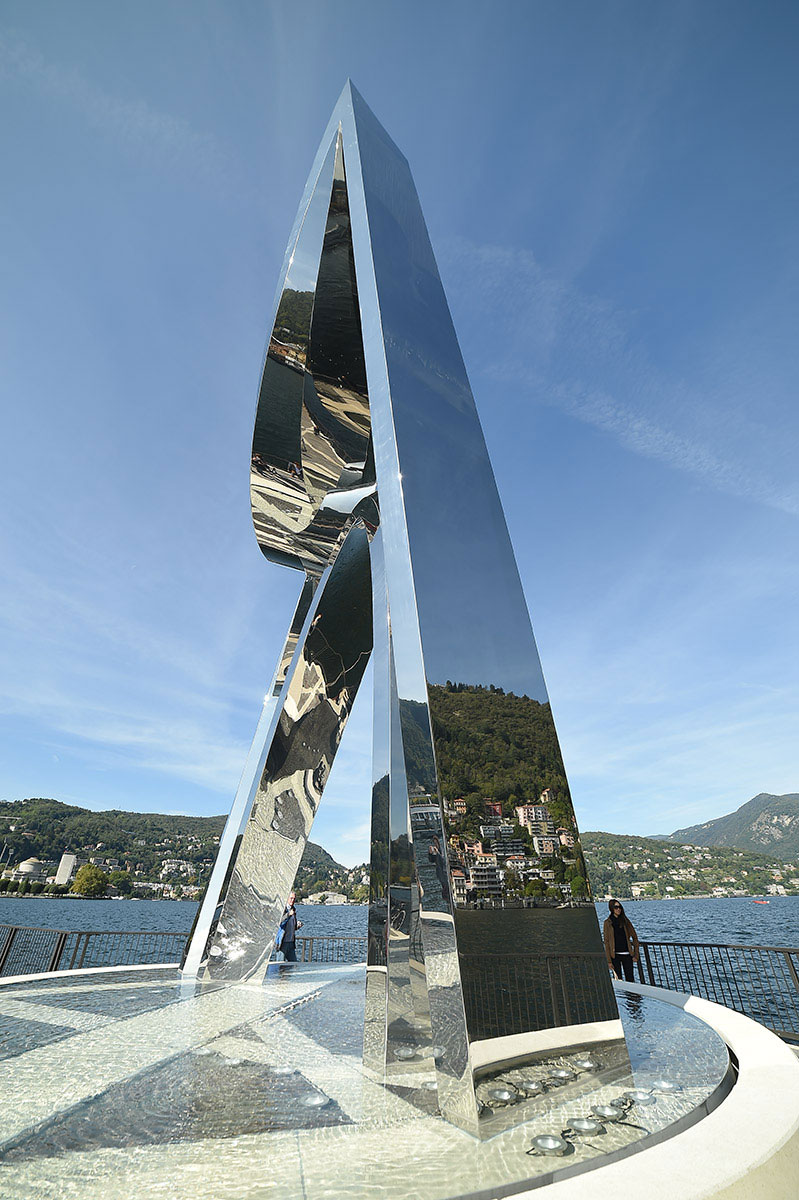 THE LIFE ELECTRIC, LAKE COMO, ITALY
The design of this sculpture, dedicated to the physicist and son of Como, Alessandro Volta, was a gift to the city of Como by the Libeskinds. Located at the end of the Diga Foranea pier at the center of Como's harbor, it stands over 45 feet in height and is made of calendared steel coated with 316 thin, reflective steel panels. The sculpture's curvatures are intended to pay homage to Volta's discovery of the electric battery, with its positive and negative charges flowing through it. The two steel sinusoidal waves reciprocate their curvatures, and the poles bend away from the perpendicular, creating seemingly infinite reflections of the city, mountains, and the Lake of Como itself. The structure is illuminated at night by an underwater LED lighting system that plays off the reflective steel much as the sun does during the day.  
The project was realized collaboratively with Lev Libeskind, Daniel Libeskind, and their respective studios.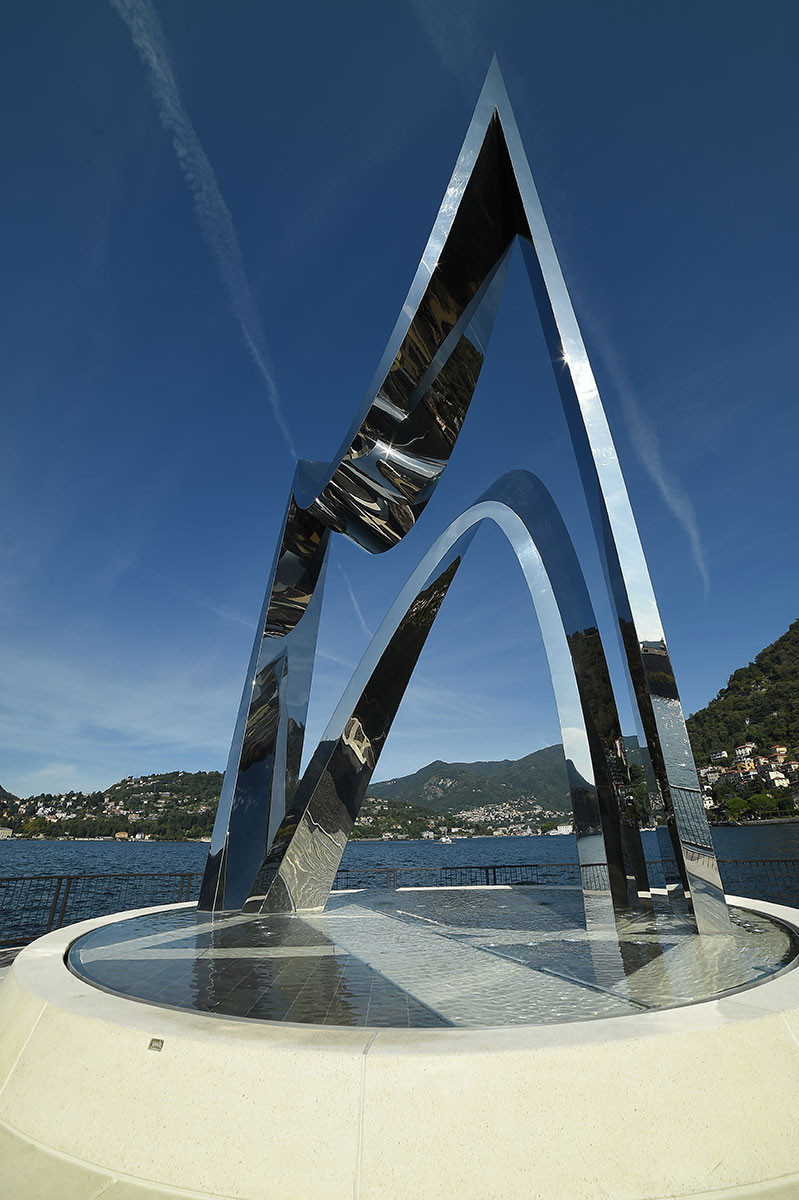 View with Sky
Constructed of 316 reflective steel panels
Total weight
11,000 kg (12.125 tons).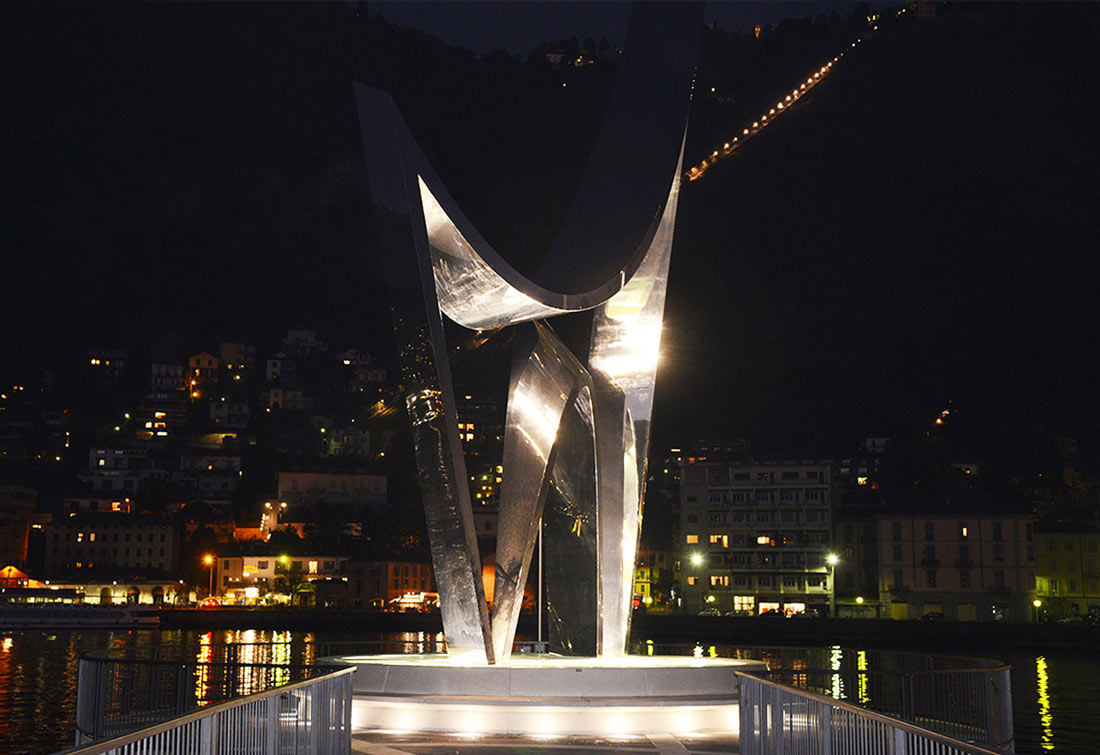 View at Night
Illuminated at night by an underwater LED lighting system
Contextual View
Gift to the City of Como