boaz chair
realized for wilde and spieth
BOAZ CHAIR AND BARSTOOL
The Boaz chair and barstool, realized for the manufacturer Wilde & Speith, are exemplars of the undeniable connection between architecture and furniture as methods of shaping our relation to the space around us.
The Boaz' elegant steel frame, leather upholstery, and elegant profiles are functional, comfortable, and adaptable to a wide variety of settings. Frank Lloyd Wright said that it is harder to design a chair than it is to design a city; the Boaz is like a city tower transformed into a chair.
The project was realized collaboratively with Wilde and Speith, Lev Libeskind, Daniel Libeskind, and their respective studios.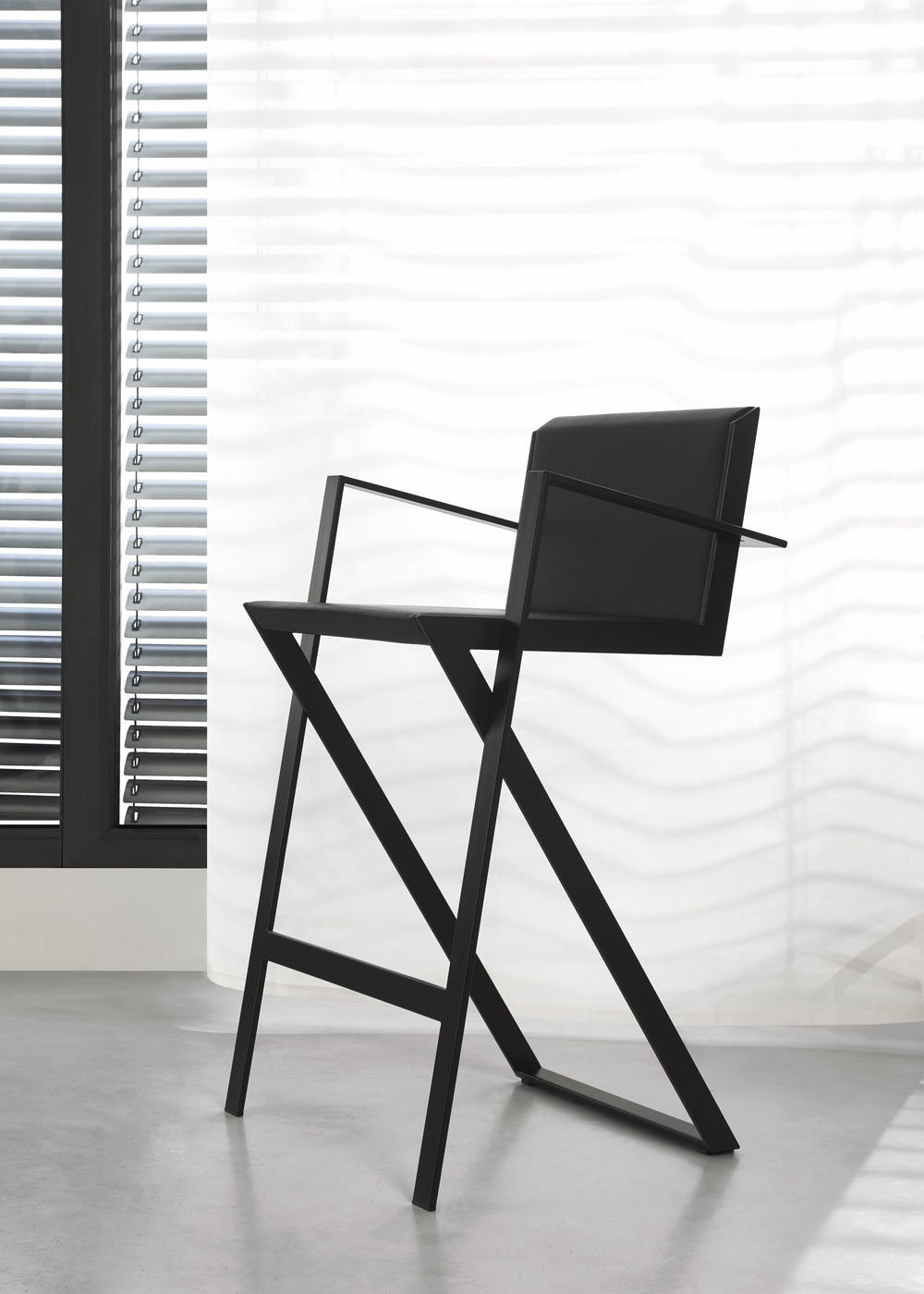 boaz barstool
Steel frame design with handscrafted leather upholstery
black and white
Named after Lev's son, Boaz Libeskind