Vilnius Beacon
Mount Liepkalnis, lithuania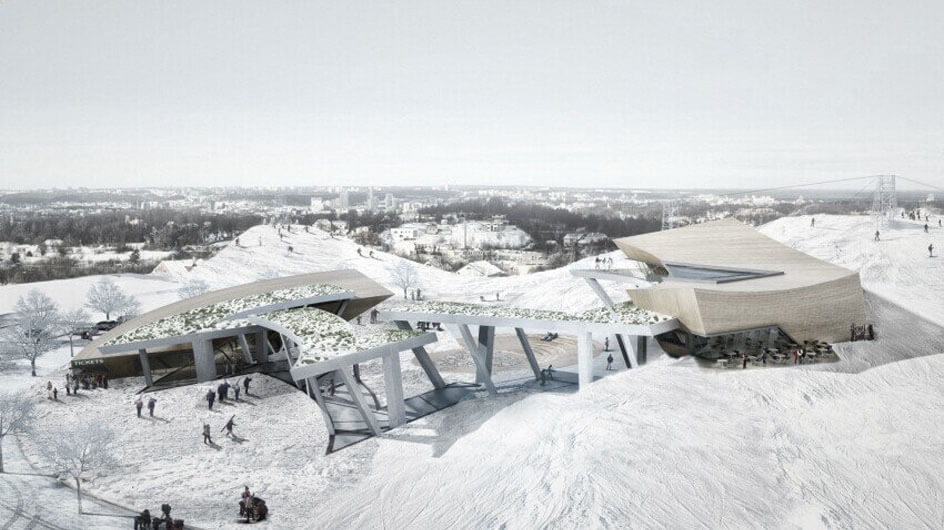 main plaza
bird's eye View
project type
multi-purpose ski center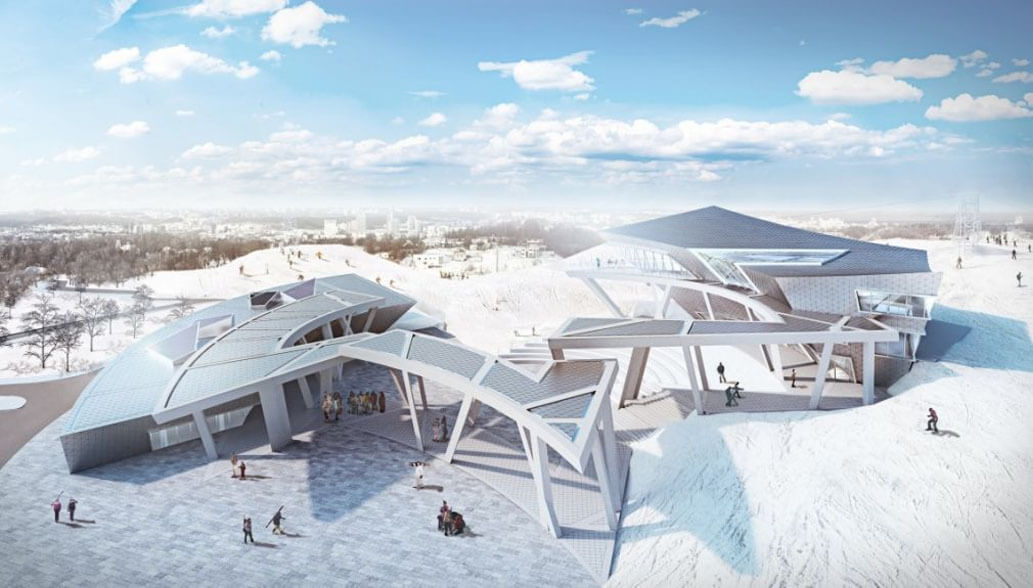 Vilnius Beacon, Vilnius
In collaboration with the City of Vilnius, the Vilnius Beacon project has something for every winter sports enthusiast, merging contemporary architecture with the remarkable landscape of Mount Liepkalnis.
At the heart of the project lies a circular plaza—an open-air arena for hundreds of spectators—between the two main structures, a sports center and a spa with a restaurant and other amenities. A zig-zagging canopy dramatically ties the project together and provides a protected walkway between the two buildings. The curved buildings rise from the ground with sloping roof lines and sinuous facades, accentuating the thrilling views of the surrounding nature and the city of Vilnius below.
The project was realized collaboratively with the City of Vilnius, Lev Libeskind, Daniel Libeskind, and their respective studios.
SKI AREA
VIEW OF THE WALKWAY CANOPY
ski area
street level View