The Crown
Casalgrande, Italy
In front of Casalgrande Padana's Company Headquarters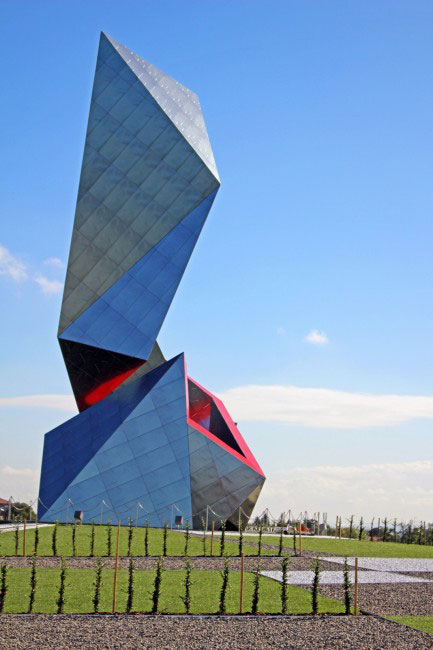 The Crown, Casalgrande, italy
Rising over 80 feet, The Crown, located at the entrance to the Casalgrande ceramics factory that commissioned the work, has become a local landmark.
Prominently utilizing the latest generation of ceramic breakthroughs with an emphasis on the extreme verticality of a volumetric projection, The Crown is clad entirely in self-cleaning porcelain stoneware fractal tiles, evoking a sculpture on the verge of becoming a building.
Complementing the stoneware, the steel-supporting structure is realized in bright red for the section line contrasting with a glossy silver gray for the facades. The idea is to show that the ceramic possibilities in this area are limitless – The Crown is a sneak preview.
The project was realized collaboratively with Casalgrande Padana, Lev Libeskind, Daniel Libeskind, and their respective studios.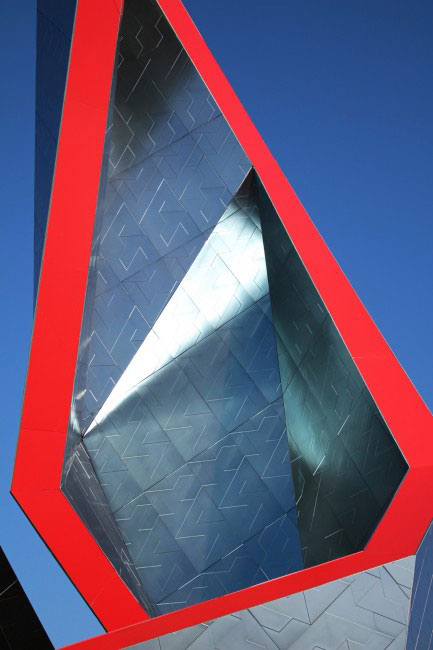 close-up view
fractal facade