facade view
street level View
project type
hotel/commercial
Artery, Vilnius
In the heart of Vilnius, Artery's strikingly avant-garde structure and symmetry-defying angular glass facades enhance the city's skyline with an iconic silhouette.
The play of both transparent and opaque glass surfaces of the 18-story tower reflects light, sky, and the local surroundings in unexpected ways. A 6-story hotel podium with a dazzling glass-covered galleria connecting the office areas reaches out to the sky above.
The ground floor contains public facilities, including the twin lobbies for the hotel and office tower, retail spaces, a restaurant, and a bar. The first six floors of the podium house the hotel of about 260 rooms. Floors 7-18 house approximately 9,500 square meters of Class A office space.
The project was realized in collaboration with Lev Libeskind, Daniel Libeskind, and their respective studios.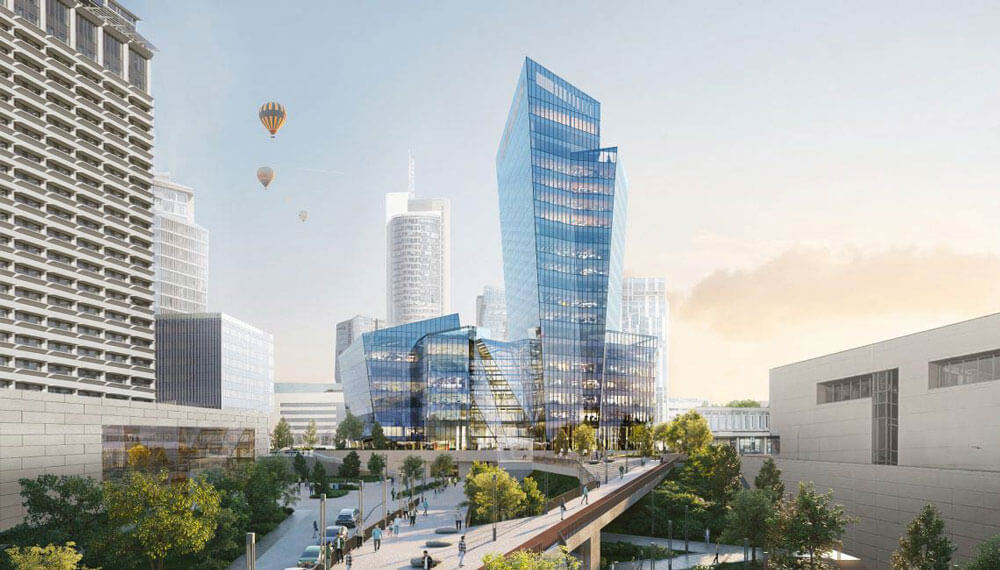 PROJECT RENDERING
CITY VIEW
BUILDING AREA
20,000 SQ.M.
total units
260 hotel rooms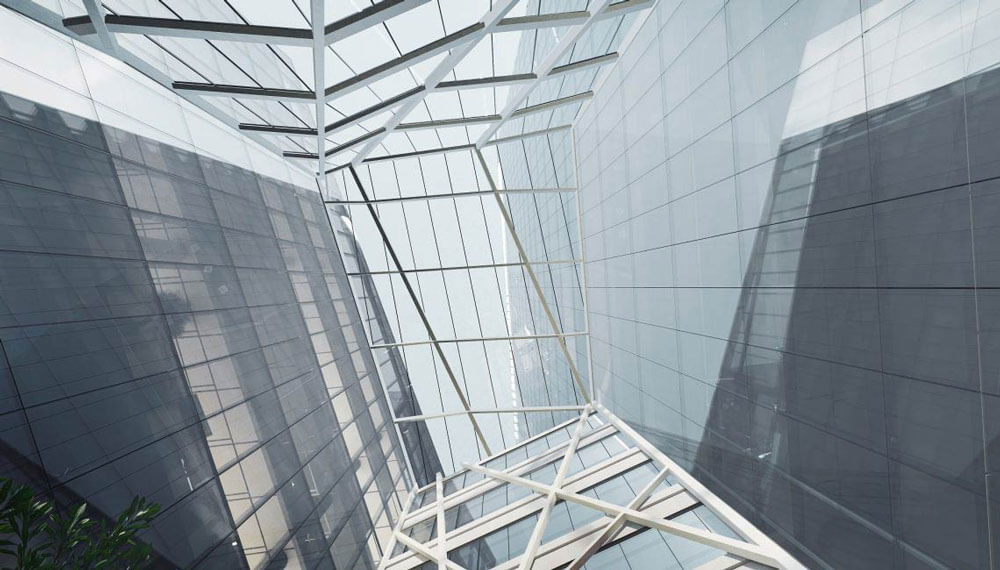 class a office space
9,500 sq.m.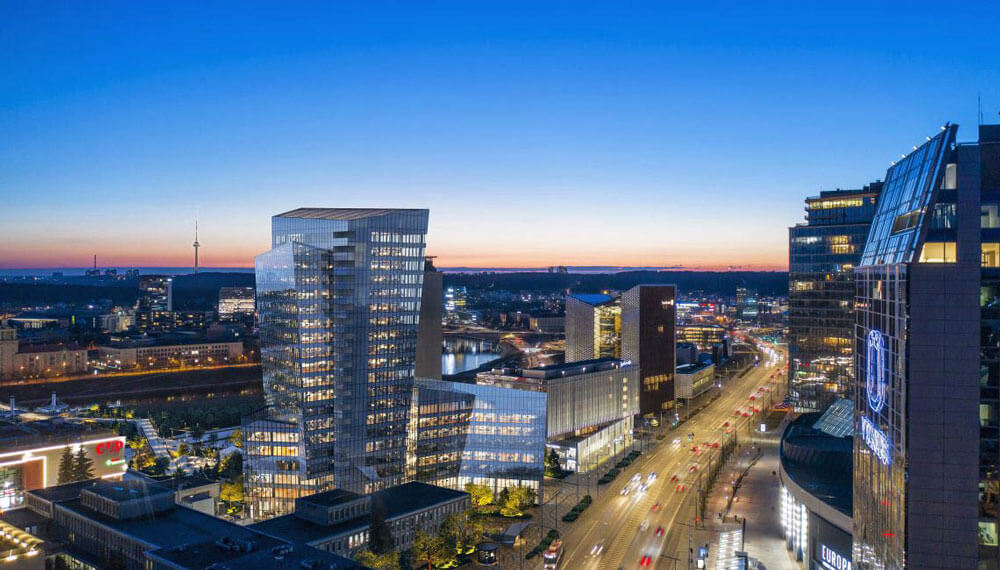 artery at night
aerial View
neighborhood view
AN URBAN ICON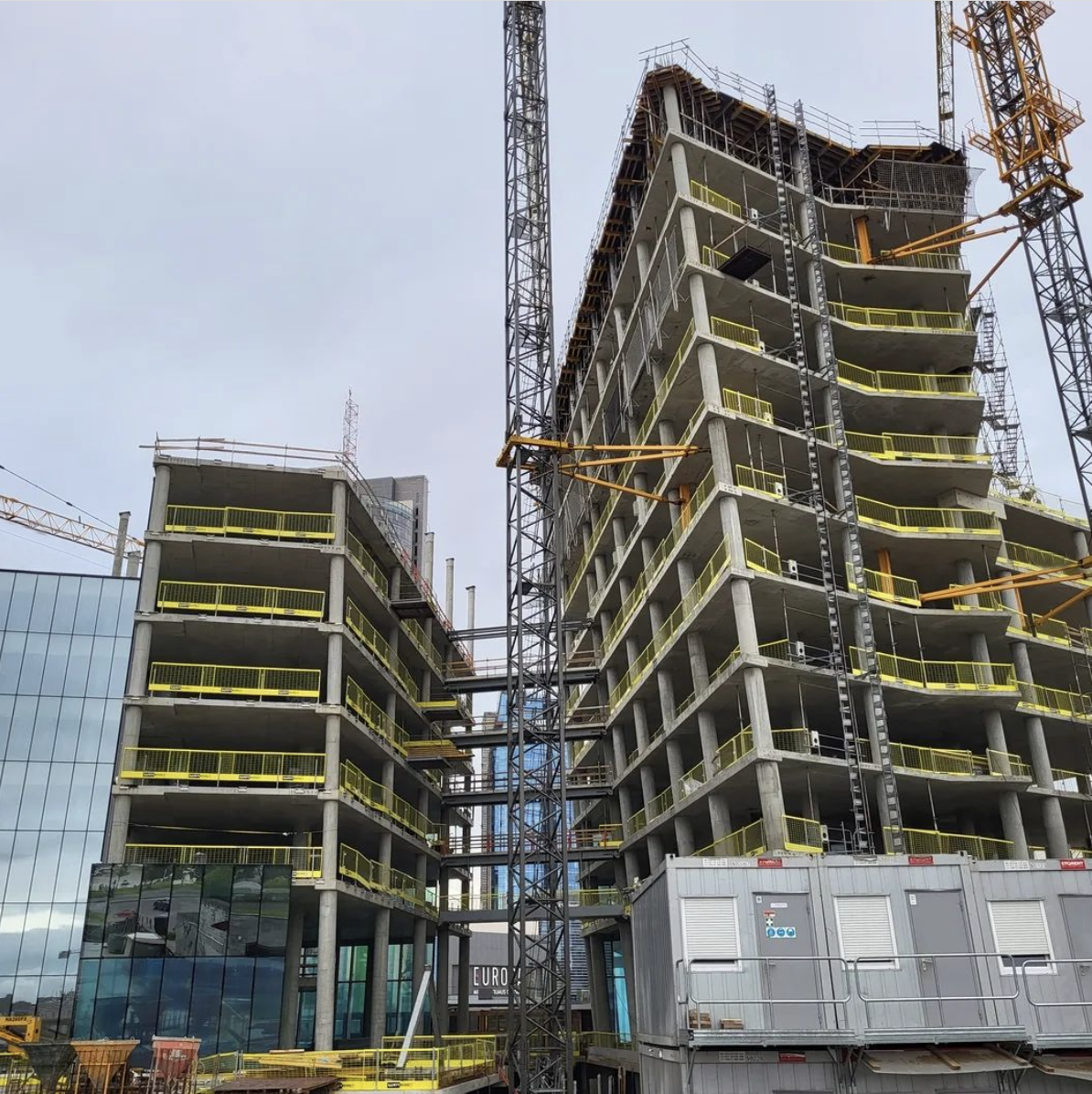 under construction
street level View
Under Construction
Street Level View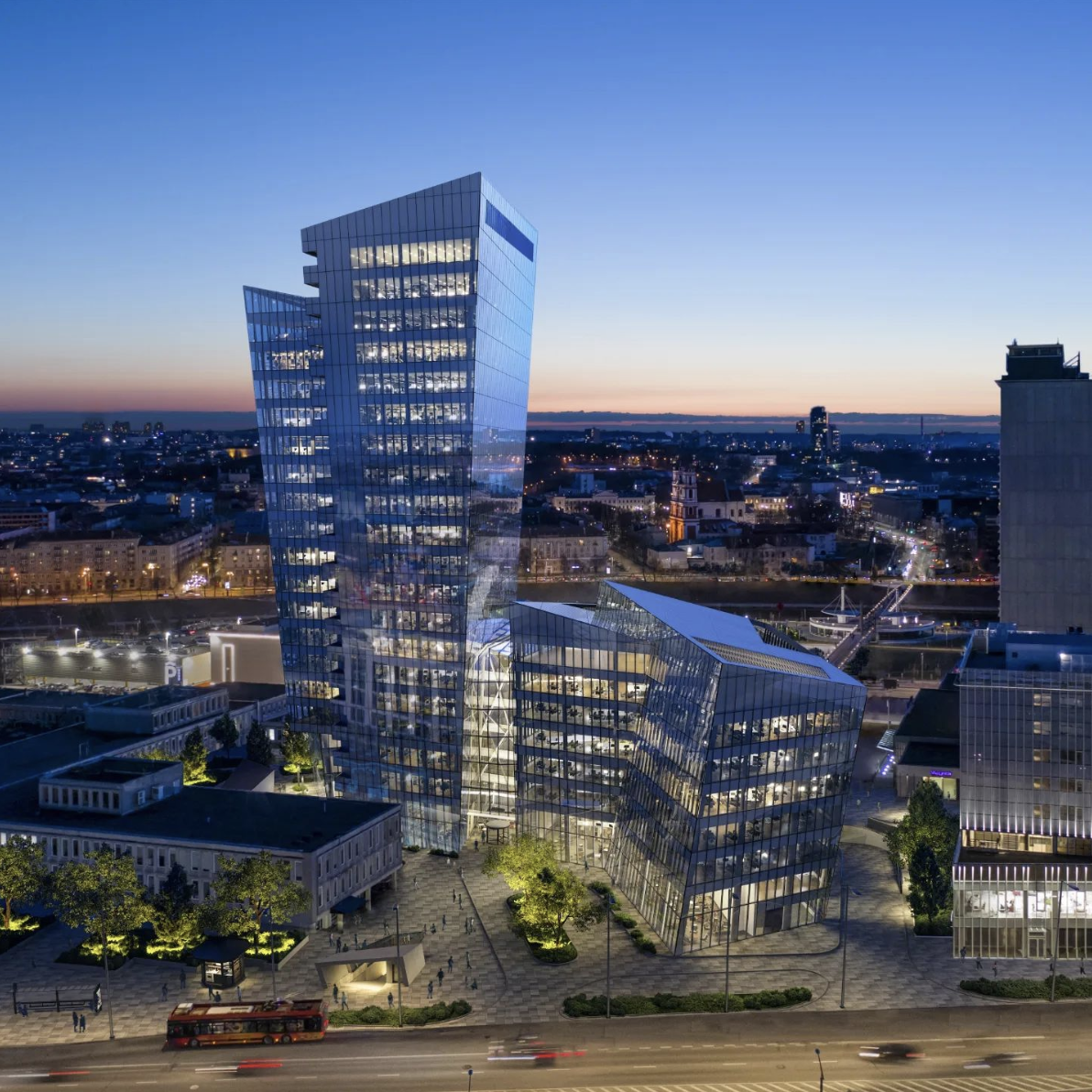 neighbourhood view
contextual View