SONNETS IN BABYLON
VENICE PAVILION, ARCHITECTURE BIENNALE,
VENICE ITALY
Large Scale glass Panels
screen printed by lasvit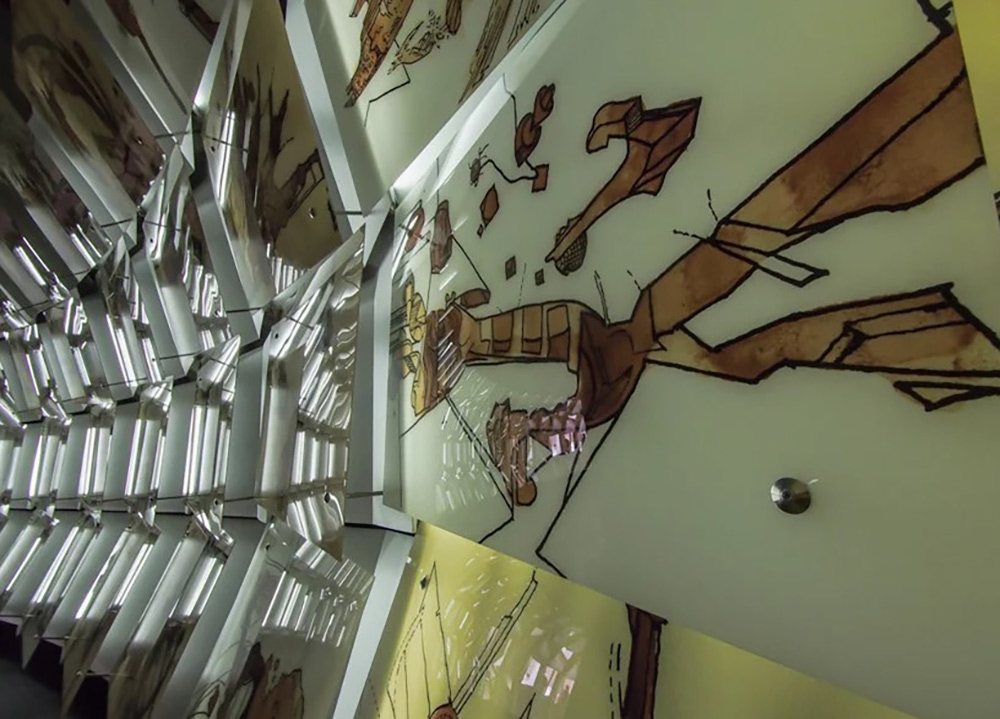 SONNETS IN BABYLON, VENICE PAVILLION, ARCHITECTURE BIENNALE, venice
Presented on a hundred panes of overlapping glass with drawings etched into them, Sonnets in Babylon was presented at the Venice Pavilion for the 2014 Venice Architecture Biennale.
The sepia-toned glass one-meter tall tinted glass panels curving around the pavilion was complemented by a 9-minute looping evocative soundtrack by the composer Caleb Townsend.
Simultaneously ambiguous and explosive, the images are a timeless examination of the dynamic between ideas and images that evoke primitive dwellings, cities of the future, and even human anatomy. One underlying theme to ponder under the singular glass-celled chandelier designed by the Libeskinds for the Czech glass company Lasvit, is the question: is architecture an enduring art form or destined to be replaced by technology?
Finally, at the entrance to the Venice Pavilion, the Libeskinds designed a huge, slanting cross-shaped sculpture, clad in Dekton ceramic by the Spanish company Cosentino.
The project was realized collaboratively with Lev Libeskind, Daniel Libeskind, and their respective studios.
skewed axis form
max height 5.5 m
sculpture with Dekton ceramic cladding
ceramics made BY COSENTINO.
entrance of pavilion
exterior view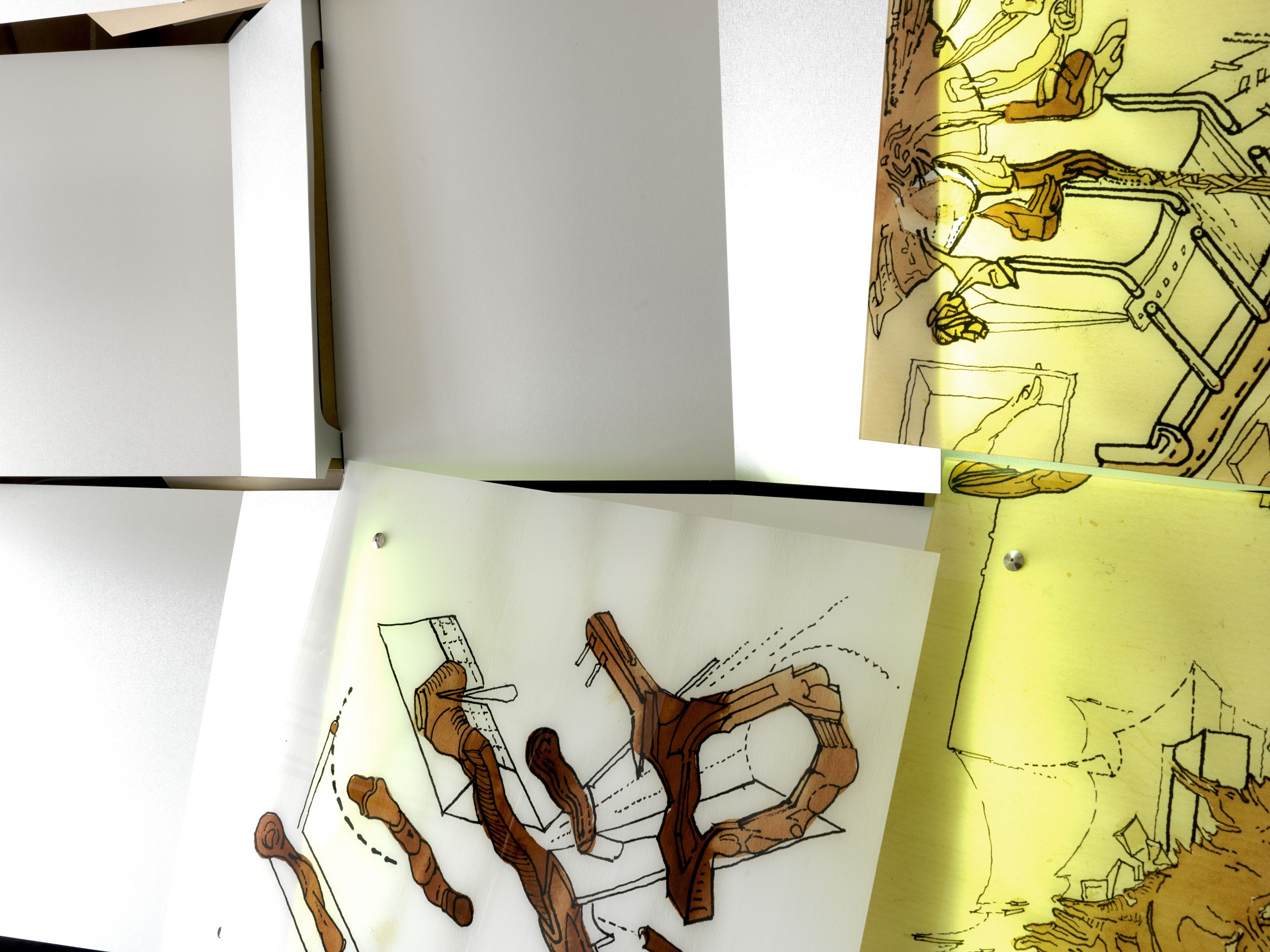 back lit panels
detail view
center of exhibition
interior view
ice chandelier
made by lasvit