CITYLIFE, PWC TOWER
MILAN, italy
Built-up area
33,500 SQ.M.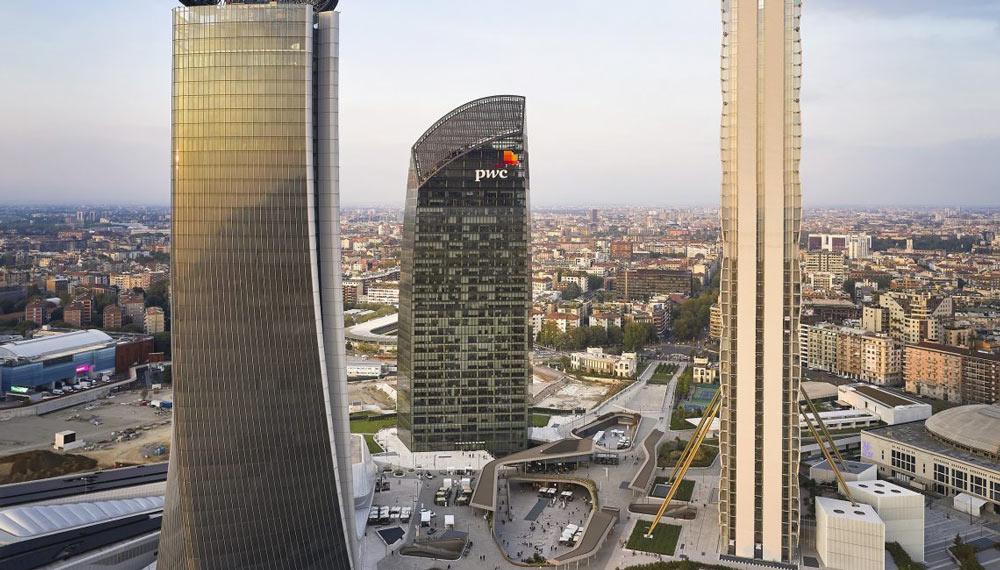 Citylife, pwc tower, milan
One of the three iconic towers that define the groundbreaking new Milan neighborhood of CityLife, PriceWaterhouseCoopers (PWC) Tower joins Generali Tower and Allianz Tower at the heart of Daniel Libeskind's winning master plan for the area. With iconic designs by famous architects, each high-rise is a functional work of art that moves boldly beyond superficial extrusions, creating a complex disposition of spaces with exciting forms and breathtaking vistas of the surrounding city.  
The PwC Tower was created with a focus on cutting-edge architecture, building materials, and environmental sustainability. The building, known affectionately as Il Curvo ("The Curve") by the Milanese, gently curves over the piazza, embracing it like a shard of a Renaissance dome. Fabricated with 600 tons of steel and glass, the building's most distinctive element is its 'crown', a 40 meter tall structure, which not only contains the building's maintenance, air conditioning, and rainwater recycling system but also doubles as both a viewing platform and an art gallery for the general public.
The project was realized collaboratively with Lev Libeskind, Daniel Libeskind, and their respective studios.
Contextual View
situated between towers designed by Zaha Hadid Architects and Arata Isozaki & Associates
project type
commercial tower
Bird's Eye View
The facade is made of sustainable, state of the art glass, that will reflect the public space below and vistas around
Curve Detail
The Tower draws on the sphere for inspiration, sloping inward towards the central park below
Front Desk
Tower houses over 3,000 professionals, 500 staff, and four service lines for customers
Escalators with Wall Detail
COMPLEX PATTERNS CREATE INTERESTING GEOMETRIES WITHIN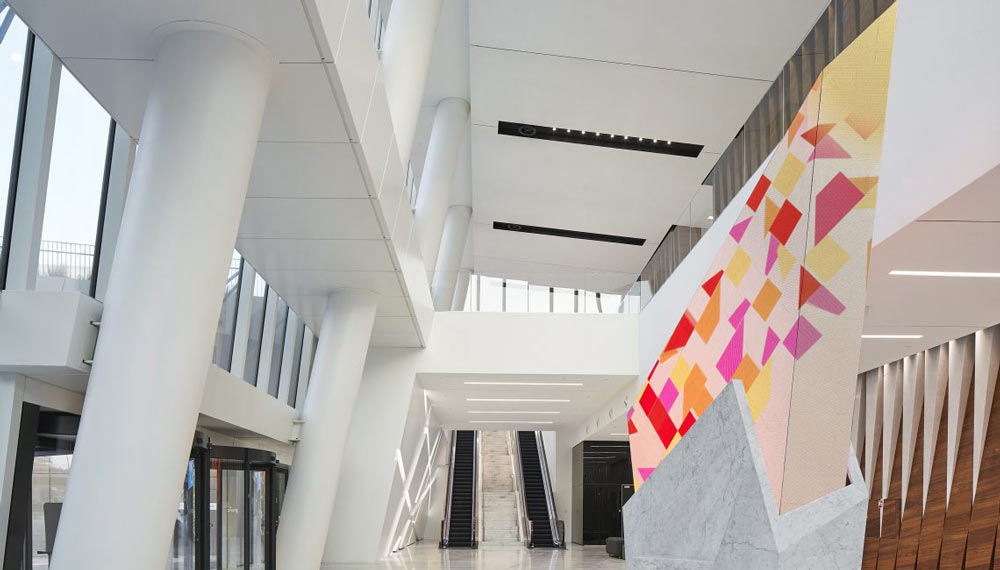 Main Lobby
DOUBLE TALL LOBBY AREA PROVIDES A UNIQUE SENSE OF PLACE
Interior View
Breathtaking views on Milan
BREATHTAKING VIEWS OF MILAN