COUNTING THE RICE
MilaN, GENEVA, MIAMI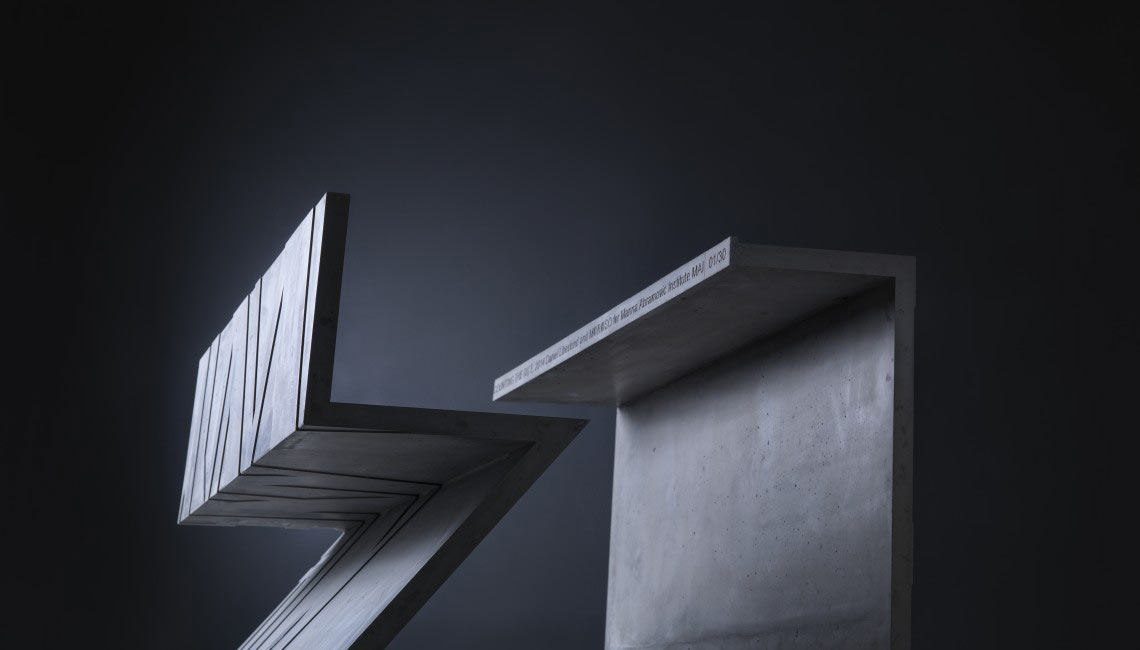 COUNTING THE RICE, Milan, GENEVA, MIAMI
Created in collaboration with world-famous performance artist Marina Abramovic, Counting the Rice has been produced as a limited-edition bench crafted explicitly for the staged performance of the same name, with only 30 created. Inspired by Abramovic's almost liturgical exercise, where students at her institute spent hours counting grains of rice one by one, the architectural bench is like a contemporary interpretation of a medieval, handcrafted church pew or organ bench, designed for an equally archaic, meditative exercise.
Produced by the Italian furniture company Moroso, the table is a single piece of high-performance soft gray cast concrete etched with intersecting lines to symbolize the trajectories of thought. A wooden prototype was created first and used by students performing the exercise at the Statale University in Milan during Design Week, and has been subsequently exhibited in Geneva and Miami, among other cities.
The project was realized collaboratively with Lev Libeskind, Daniel Libeskind, and their respective studios. 
ARCHITECTURAL BENCH
overView


PRODUCED BY ITALIAN FURNITURE COMPANY MOROSO