TORQ ARMCHAIR AND COFFEE TABLE, SAWAYA MORONI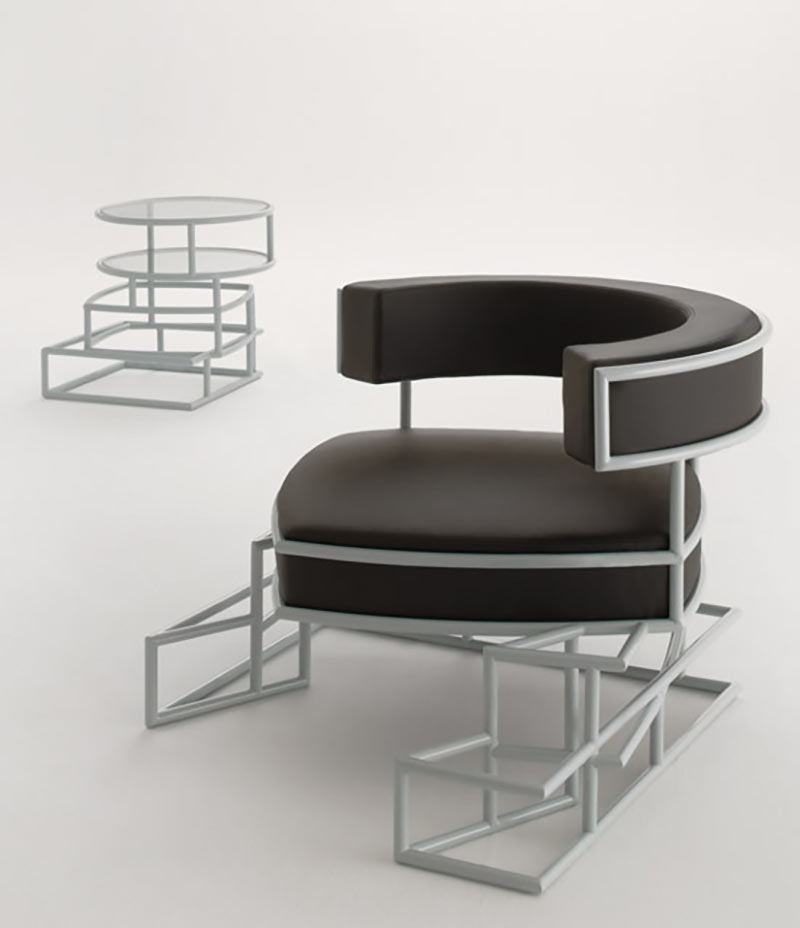 materials
modern steel design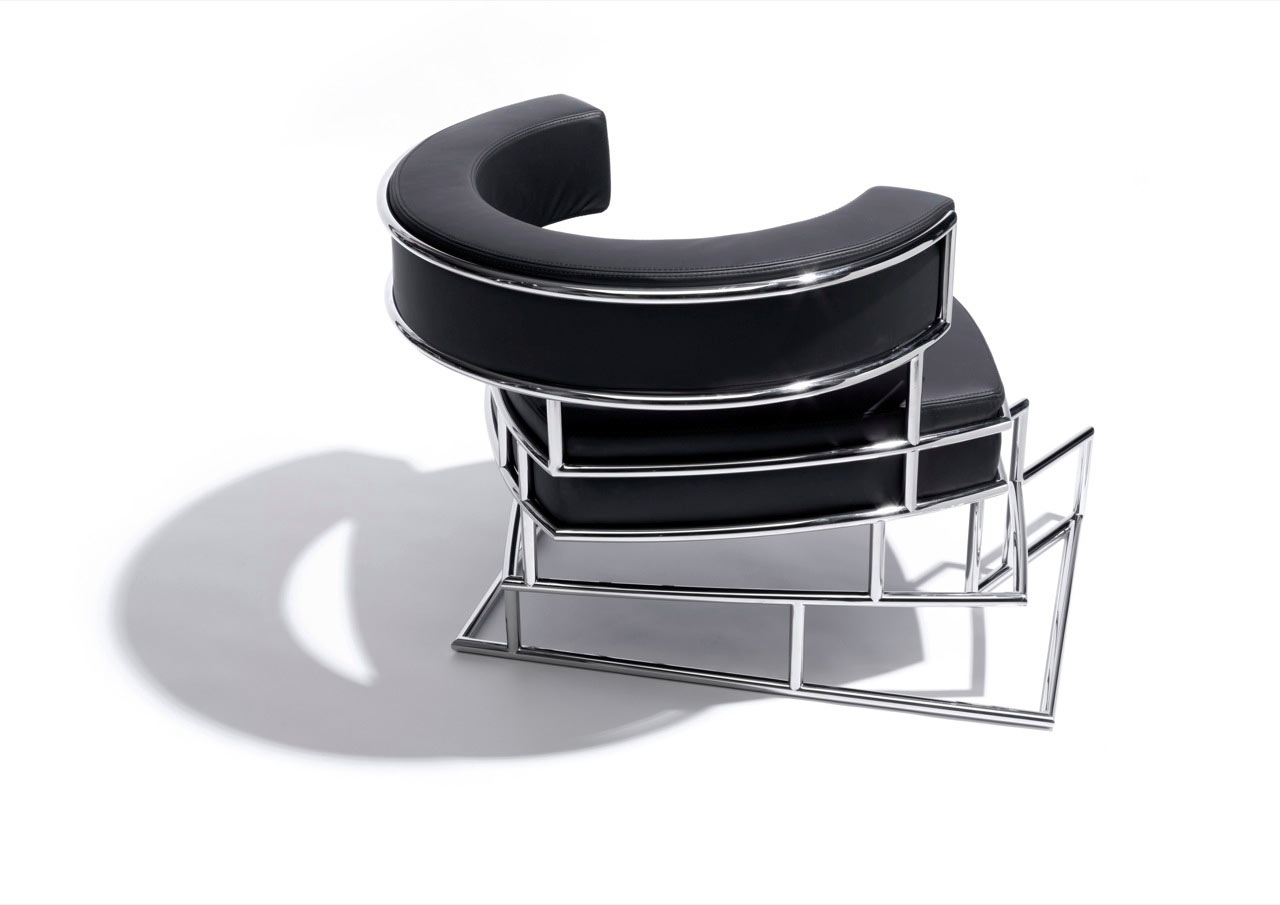 TORQ ARMCHAIR AND COFFEE TABLE, SAWAYA MORONI
In the grand tradition of the classic Barcelona chair comes a new maverick in the form of the "Torq" chair and accompanying coffee table. The Torq breathes the history of modern furniture design, with touchstones that include the Bauhaus and Art Deco, yet with a contemporary spirit that goes beyond them.
What sets this armchair and companion coffee table in the current avant-garde pantheon is the transformation of a square tubular base into a circle. It continues a conversation with the ever-evolving modernist traditions of tubular steel furniture. In construction, use, and appearance, these iconic design pieces show that despite scale differences, there is a conceptual equivalence between furniture and architecture.
The project was realized collaboratively with Lev Libeskind, Daniel Libeskind, and their respective studios.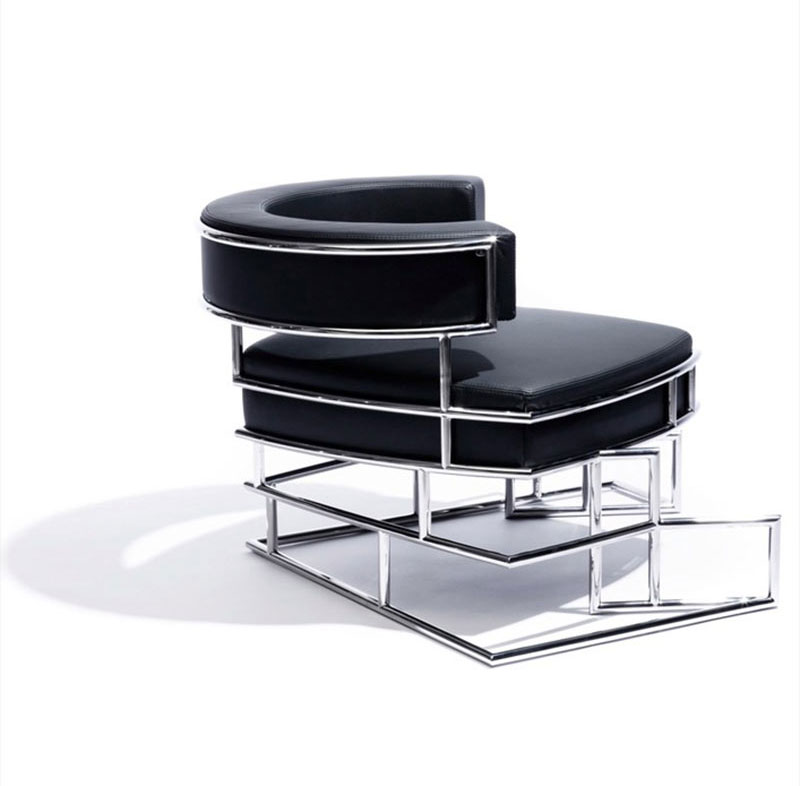 torq chair in black
side View


Inspired by Bauhaus and Art Deco
torq chair in blue
side View


Produced by Sawaya & Moroni