Top view
Designed for Maison Hennessy
RICHARD HENNESSY BOTTLE
In tribute to their namesake, the founder of Hennessy Cognac, this revamping of Richard Hennessy's famed bottle achieves an equally futuristic and classical look.  With an architectural, crystalline top and an irregular five-sided glass plane, the bottle maintains Hennessy's classic inner pear-shape for this iconic liqueur–the top brand offered by Hennessy. The bottle comes in a specially-designed box and is accompanied by a showcase tray to display the Richard Hennessy, together with a fusil to extract and pour the cognac, as well as tasting glasses that, according to tradition, are tulip-shaped, yet are playfully given a sharp-angled foot. 
The project was realized collaboratively with Lev Libeskind, Daniel Libeskind, and their respective studios.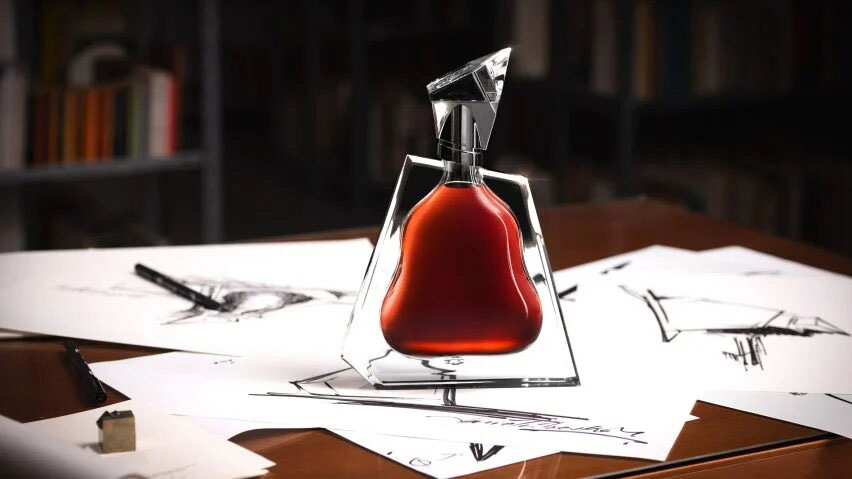 Bottle Design
Baccarat crystal bottle has an angular external shape surrounding a curved internal form reminiscent of a traditional cognac bottle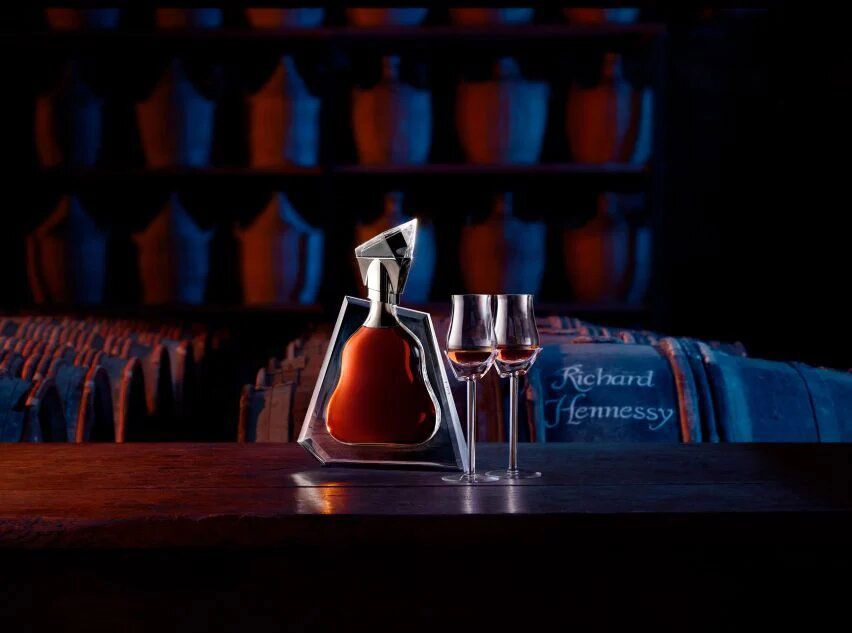 Contextual View
THE DESIGN WAS CREATED TO EVOKE A SENSE OF HISTORY MEETING THE FUTURE.
A SPIRITS ICON
Curved and angled forms combine to express the tradition of Hennessy