Energy Efficient Fractal Pattern with LED Lights
Night View
project type
Hospitality/Commercial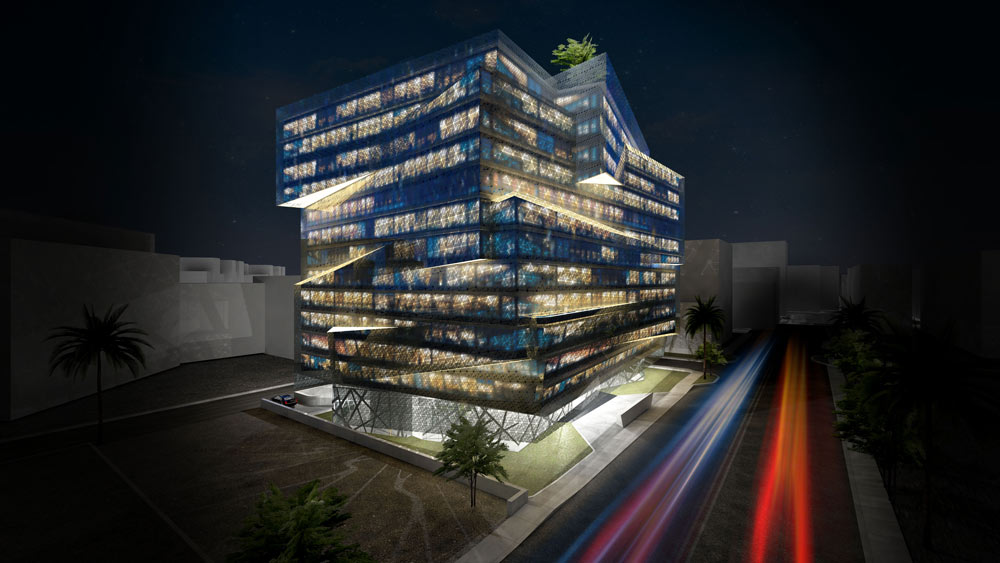 PRISm
Prism brings landscape-inspired experimentation to the countryside in the form of an iconic luxury hotel. Meant as an homage to the natural rock formations of the American interior, the structure is composed of a single ribbon intersecting itself as a spiral without curves, creating a series of intersecting prismatic volumes like layers of sedimentary rock.
Influenced by our previous research in non-curved spiral designs, the structure is wrapped in a patterned, permeable zinc skin reflecting the surrounding city and desert hills. Filtered light floods an enormous atrium as well as a double-storied lobby, restaurant, and spa. The roof features a bar and swimming pool suspended over the atrium so that diners at the club level have a view of the pool through opaque glass. 
Prism was designed by Lev Libeskind and his studio in Italy.
Rooftop Pool With Transparent Glass Bottom
Bird's Eye View
building atrium
interior View
Building area
32,324 sq.m. of built-up area
Grand Lobby & Reception
DOUBLE-FLOOR LOBBY WITH RESTAURANT AND PIANO BAR
Lobby View
HOTEL WITH 371 LUXURIOUS ROOMS & SUITES
Main Entrance
Street Level View
rooftop pool and club
bird's eye View
Transparent Glass Wall to Pool
Club Level Restaurant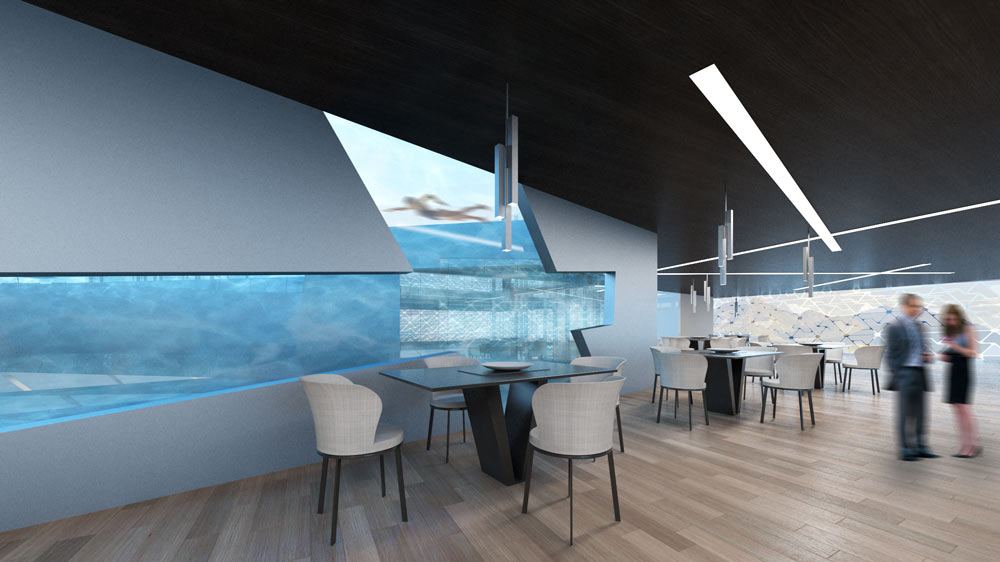 CLOSE-UP VIEW OF TRANSPARENT GLASS WALL
Club Level Restaurant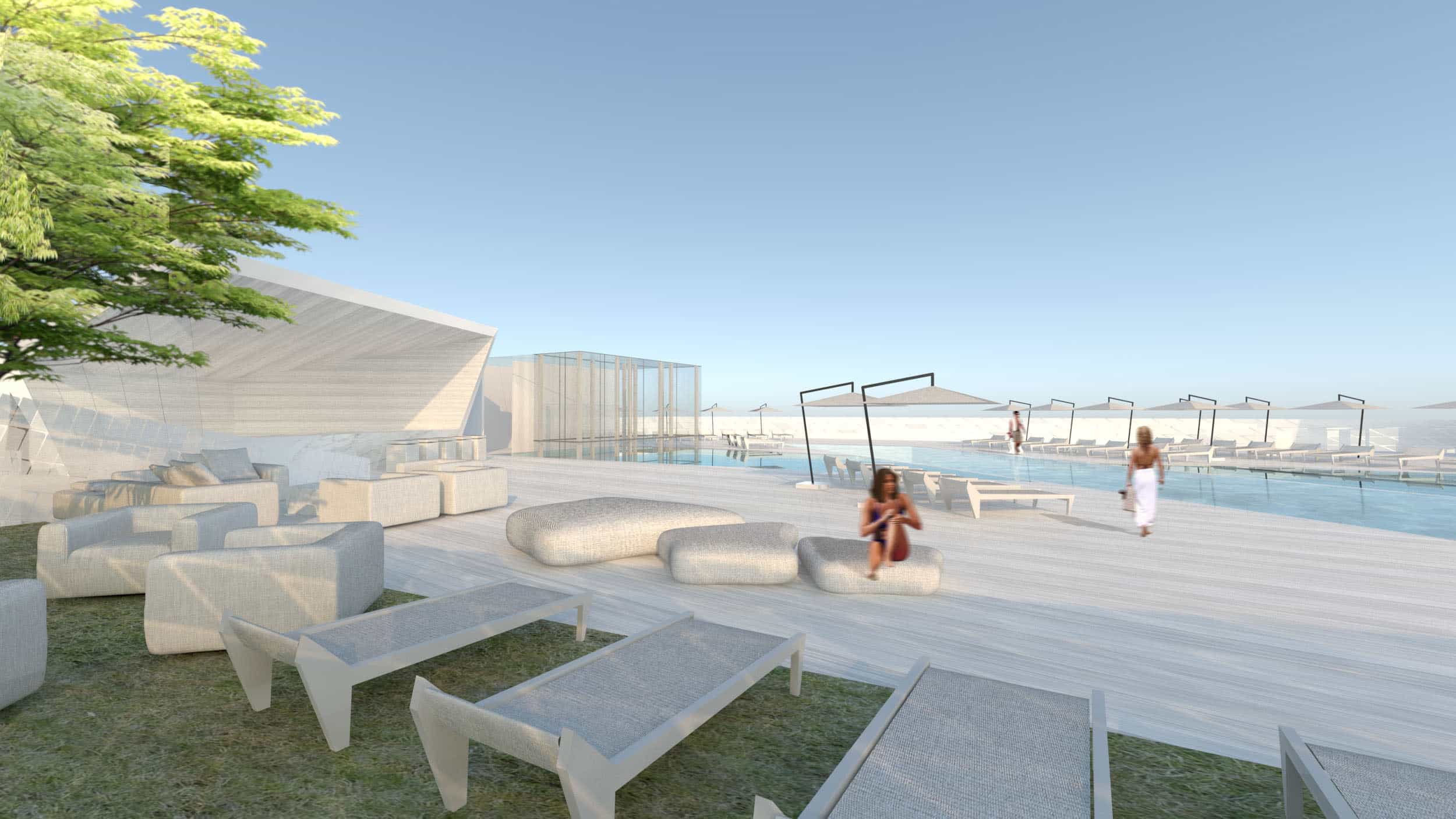 ROOFTOP VIEW
ROOFTOP BAR AND LUXURIOUS SWIMMING POOL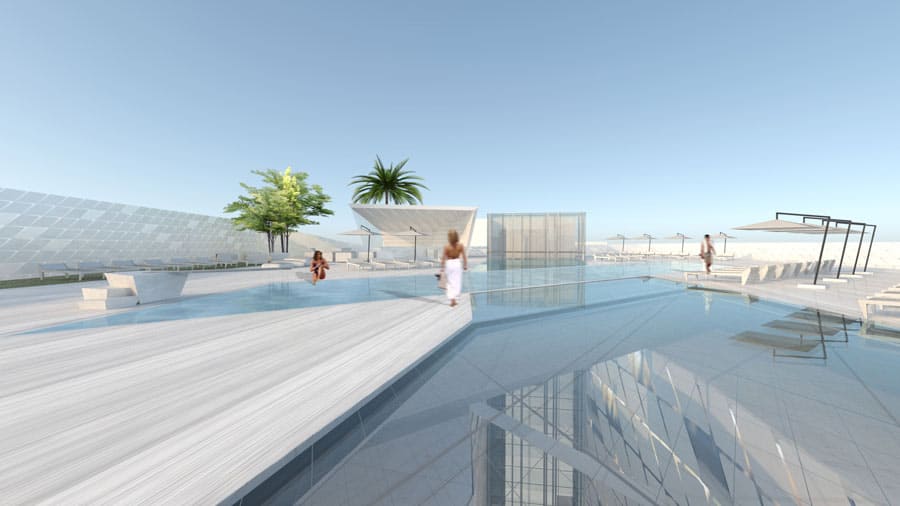 Rooftop View
A WALKABLE GLASS FLOOR SHOWCASES THE ATRIUM BELOW FOR ROOFTOP VISITORS AND FILTERS LIGHT INTO THE ATRIUM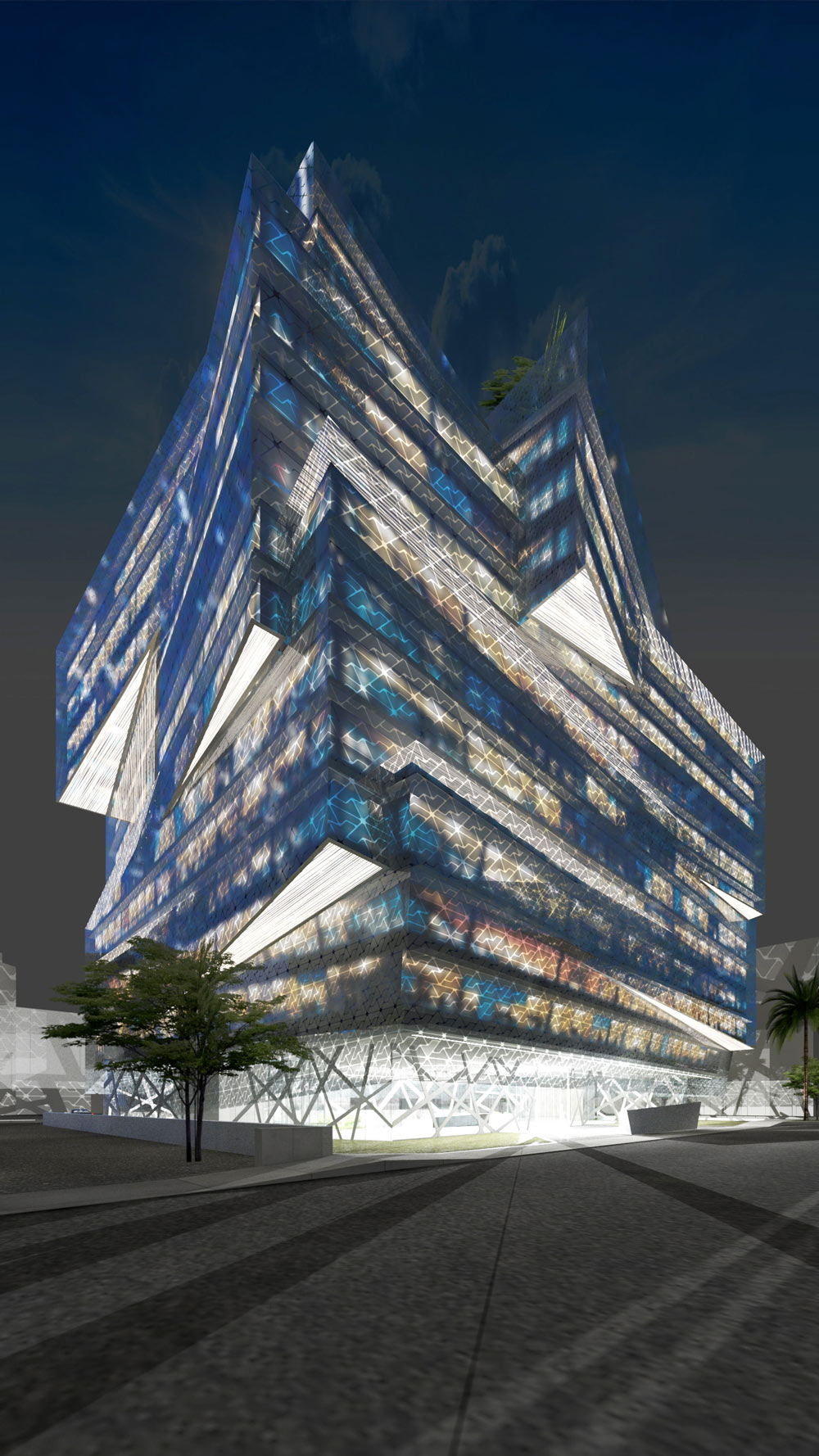 ILLUMINATED LED LIGHTS IN BLUE
Street Level View