oscillating harmony
Contemporary clock in Prague, Czech Rep.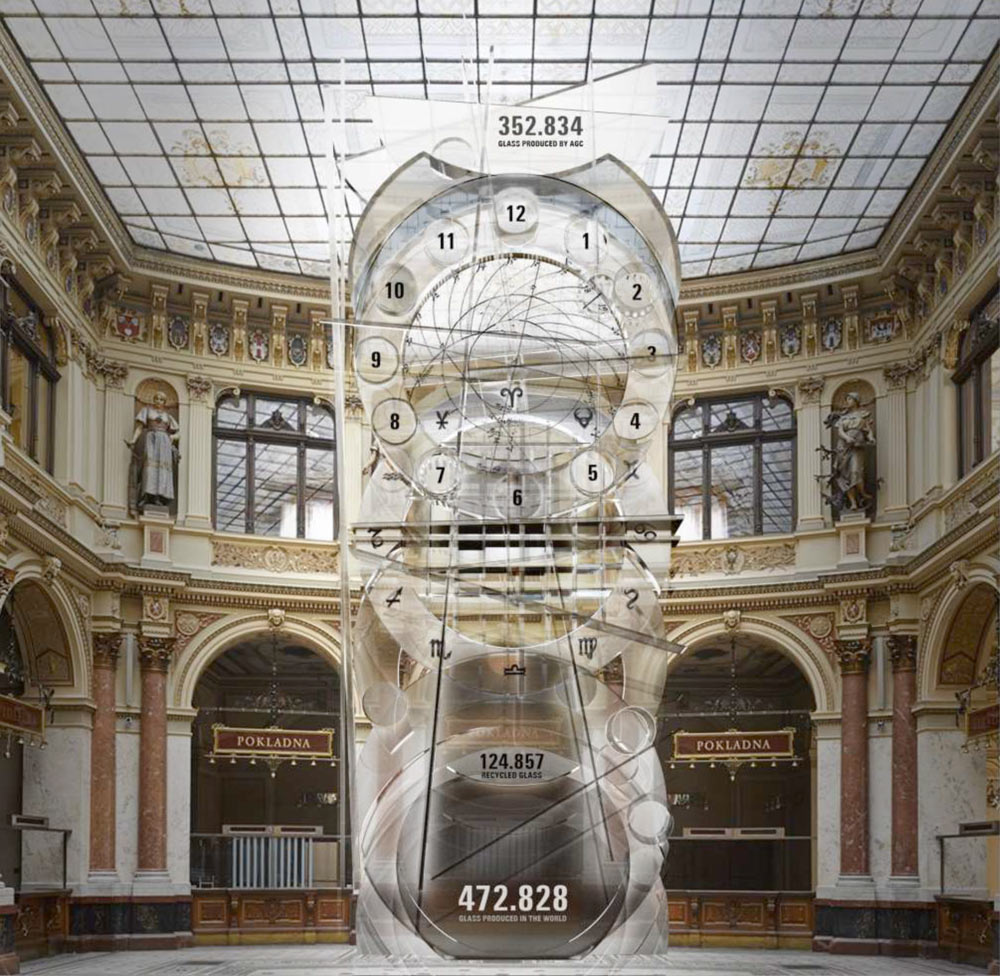 contemporary clock
AXONOMETRIC VIEW
Oscillating Harmony – Contemporary clock in Prague
Inspired by the famous 600-year-old Orloj clock in Prague's Old Town Square, Oscillating Harmony presents the spectator with an avant-garde rethink of the conventional clock tower. A sculpture composed of glass and metal surfaces, rods, and ribbons, houses both a traditional clock face with its mechanism and a digital interface displaying various kinds of useful information. Designed to metaphysically demonstrate the interwoven complexity of Time itself, Oscillating Harmony was designed as a gift to the City of Prague.
The project was realized collaboratively with Lev Libeskind, Daniel Libeskind, and their respective studios.
features comparison
artwork concept
orloj clock, prague
astronomical clock
SCHEMATIC VIEW
glas experience museum ziba
MATERIALS
GLASS, METAL SURFACES, RODS, RIBBONS HOUSES