FUTURE FLOWERS, OIKOS
MILAN ITALY
CONSTRUCTED OF ALUMINUM BLADES IN "LIBESKIND RED"
AERIAL VIEW
FUTURE FLOWERS, OIKOS, MILAN ITALY
During Expo week 2015, Milan University's Farmacia Courtyard was invaded by a matrix of red "blades" whose overlapping lines create the Future Flowers installation. Realized as an architectural emblem for a color palette series curated by Libeskind for the paint manufacturer Oikos, the aluminum blades – painted in a new color created by Oikos and dubbed "Libeskind Red" – form an array of intersecting semi-glossy planes in a complex, non-Euclidian pattern. Future Flowers brings an abstract, architectural paradigm to life—like a landscape of flowers of the future. 
The project was realized collaboratively with Lev Libeskind, Daniel Libeskind, and their respective studios.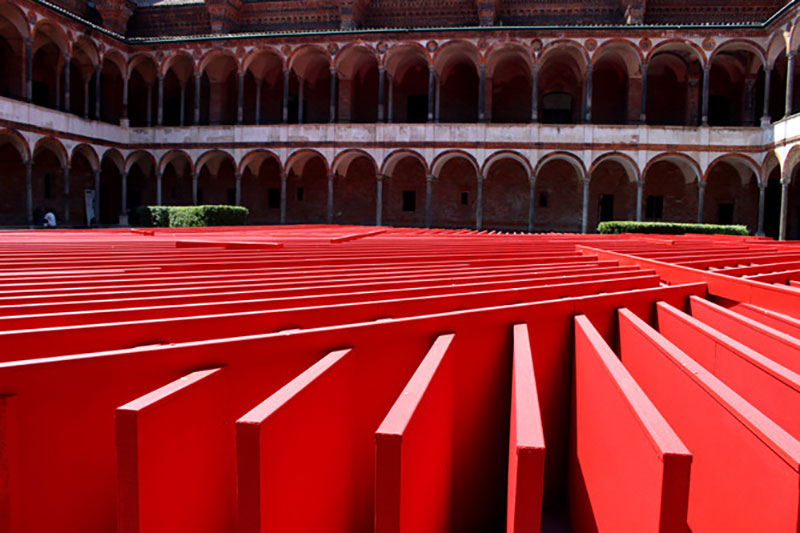 GROUND LEVEL VIEW
NON-EUCLIDIAN LINES CREATE AN UNFORESEEN MATRIX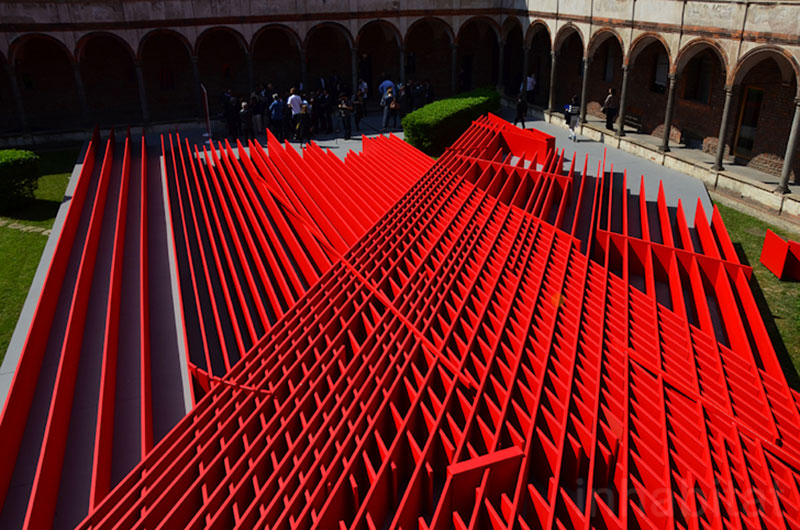 Designed for Oikos
Contextual View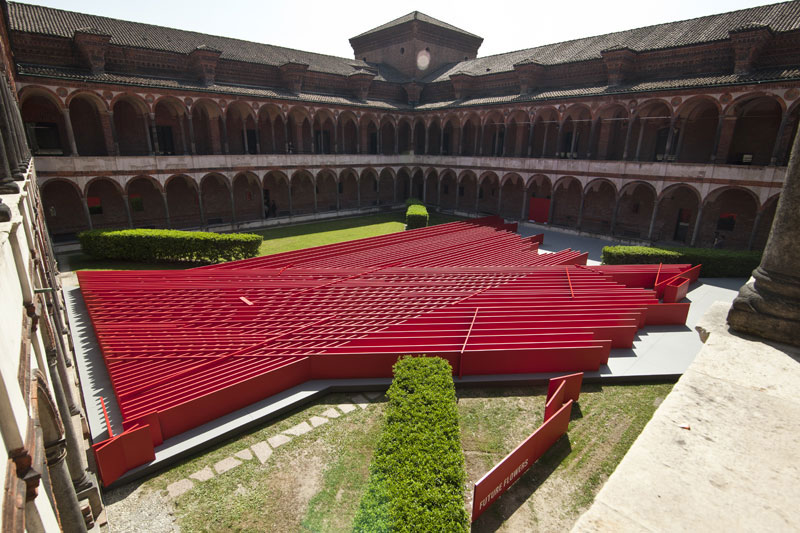 COURTYARD VIEW
EVOKES AN IMAGINARY BED OF RED FLOWERS IN A HYPOTHETICAL FUTURE