Orrick Law Office
Milan, Italy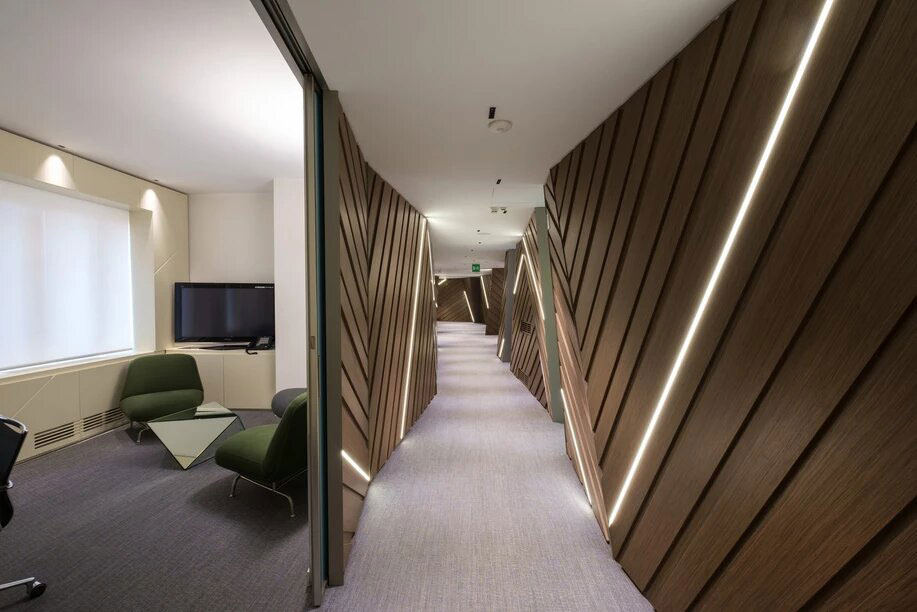 conference room
interior View
project type
interior design
Orrick Law Office, Milan
It's only fitting that an innovative international law firm would be cutting edge with its office space. The stereotypical stodginess long associated with law firms is replaced with a more creatively focused idea encouraging collaborative interaction.
The design utilizes a sequence of spatial compressions created out of inclined wood paneling with cove LED lighting along the edges, further emphasizing the design's avant-garde geometry. At the same time, a series of elegant, contemporary meeting rooms behind the main corridor provide ideal places for hammering out a brief or taking a deposition.
The project was realized in collaboration with Lev Libeskind, Daniel Libeskind, and their respective studios.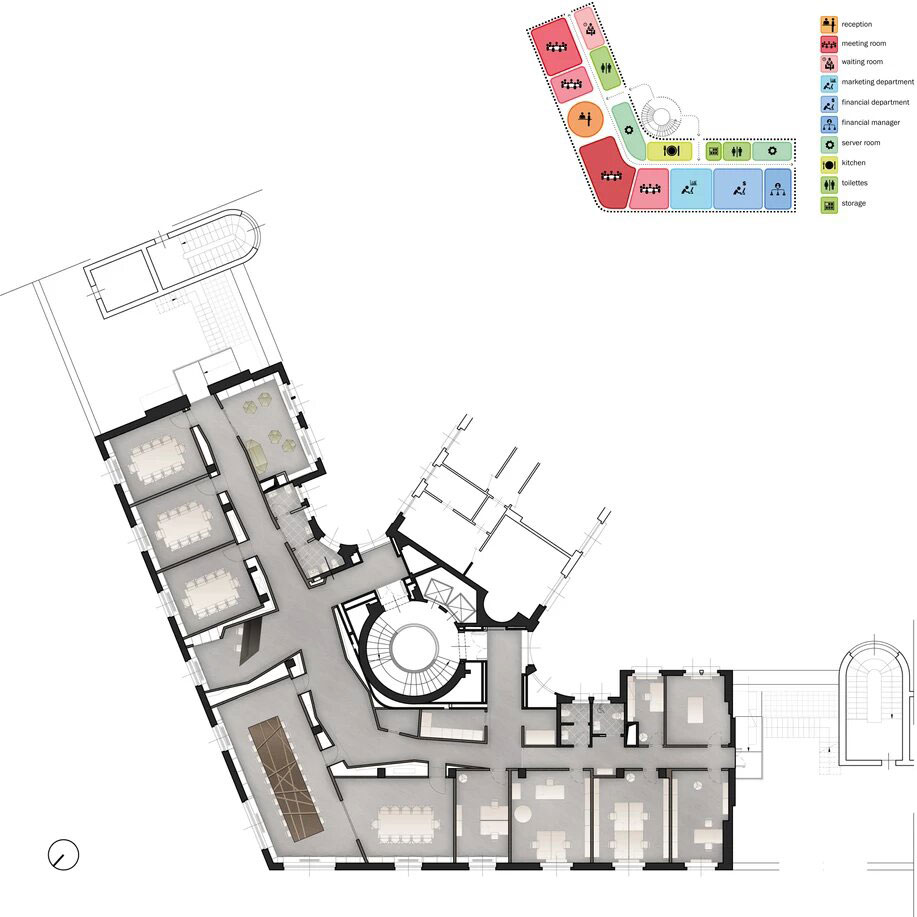 floorplan and use type
drawing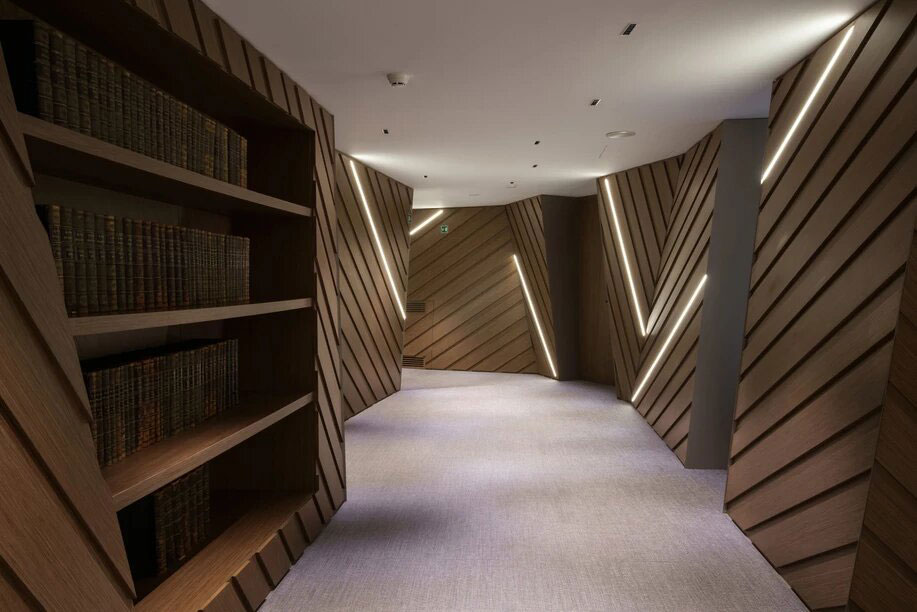 WARM WOOD WITH DIAGONAL PATTERN
interior View