DANDE PORt
Barra do dande, ANGOLA
Masterplan for Angola's Dande Port City
Development area is 689 hectares.
DANDE PORT, ANGOLA
The master plan for Angola's Dande Port City focuses on combining unique, innovative, and sustainable urbanism to create a new, state-of-the-art city for a million inhabitants and hundreds of thousands of new jobs servicing the new port. Flexibility and intelligent phasing are of the utmost importance in such a project, which envisages the development of a succession of urban sub-centers over time. This allows the new city to grow organically between a series of "green fingers" extending between the sea and the interior, establishing different neighborhoods with distinct personalities separated by this series of lush parks. The master plan strives to respect Angola's history and culture as well as to create differing built densities and scales to cater to its quickly growing population.
The master plan also strives to integrate the urbanization within the natural topography of rivers, estuaries, and seacoast, bringing greenery into every neighborhood and connecting the dramatic landscape to the future city. The vast majority of the plan is focused on residential housing as Angola's fast-growing, upwardly mobile working and middle class populate urban neighborhoods. Sustainable, healthy, and cost-effective residential solutions for Dande Port City could be developed into a new social housing model for the world.
The project was realized collaboratively with Lev Libeskind, Daniel Libeskind, and their respective studios.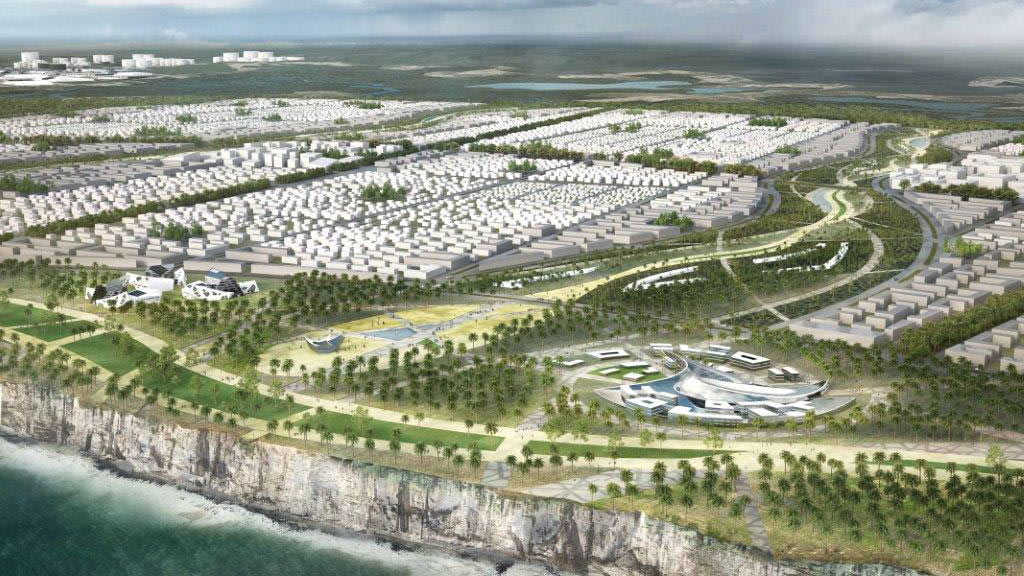 Port will service over one million inhabitants and become Angola's largest port
Aerial View of Housing Component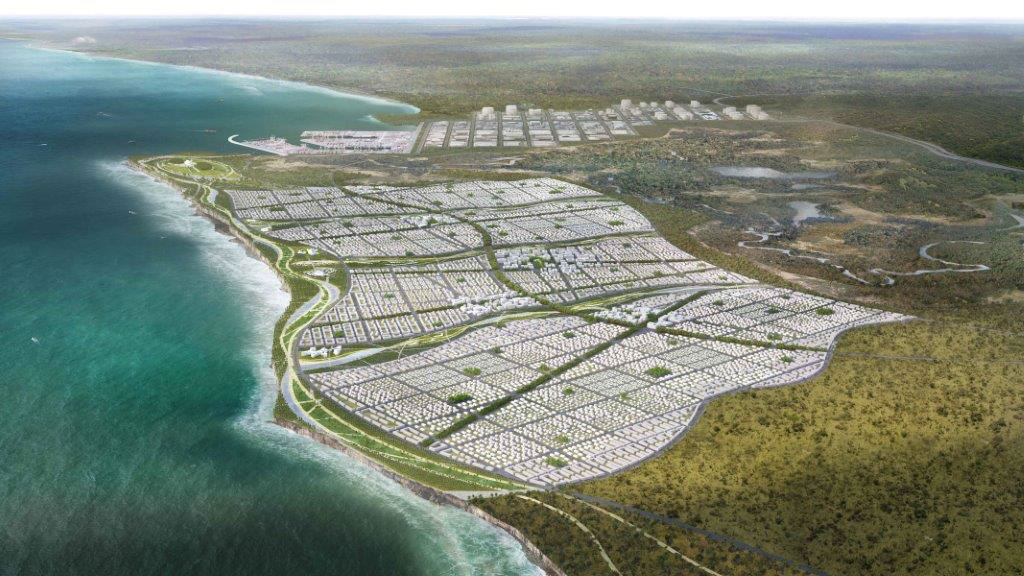 Four urban destinations (port, industrial, city, tourist pole)
View from South with Housing and Port