BANCA SISTEMA
MILAN, PADOVA, PISA, italy
Fractal Totem
Designed to be inviting to banking clients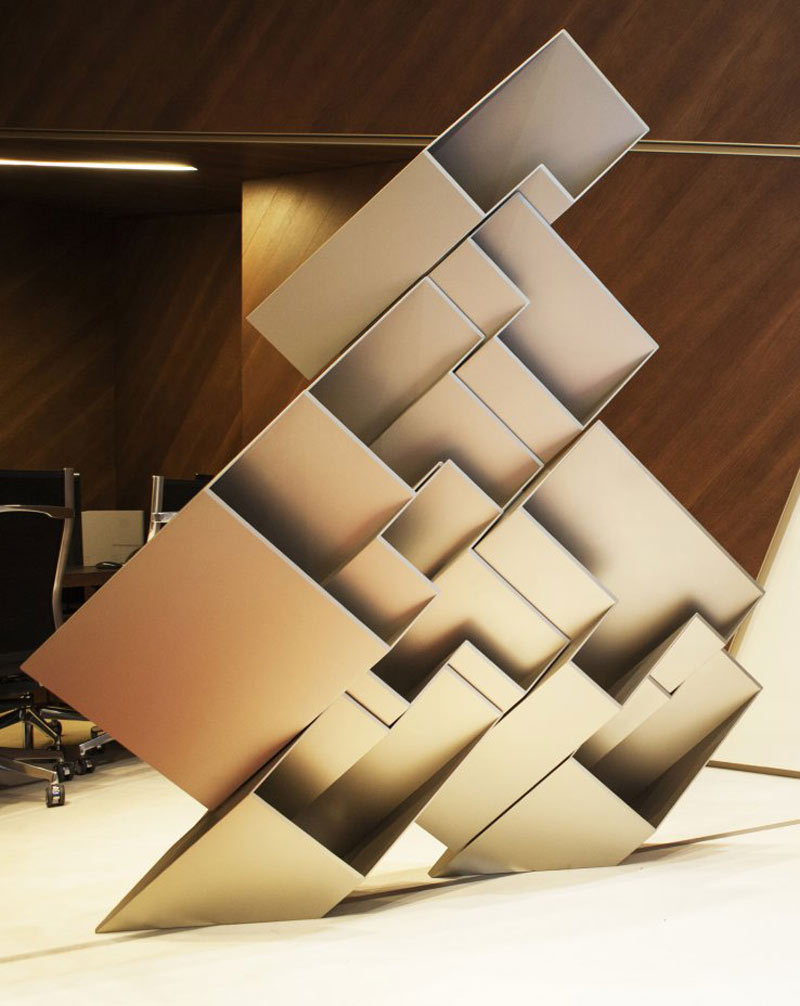 BANCA SISTEMA - MILAN, PADOVA, PISA
A state-of-the-art ethos permeates the interior design of this new, high-tech bank, whose headquarters in Milan (equally impressive branches designed by the Libeskinds are located in Padova and Pisa). Combining classical and eco-friendly materials like wood and stone, the design of Banca Sistema addresses the most significant challenge that modern banking faces today: re-establishing a friendly relationship with visiting customers. Cutting-edge Cisco Systems technology allows for HD video conferencing with bankers at different locations and onsite computer interfaces are integrated into the architectural design. An aluminum sculpture symbolizing a digital network greets the bank's clients at the entrance to each branch and has become a kind of logo for Banca Sistema.
The project was realized collaboratively with Lev Libeskind, Daniel Libeskind, and their respective studios.
Front Desk
Use of wood creates visual and psychological warmth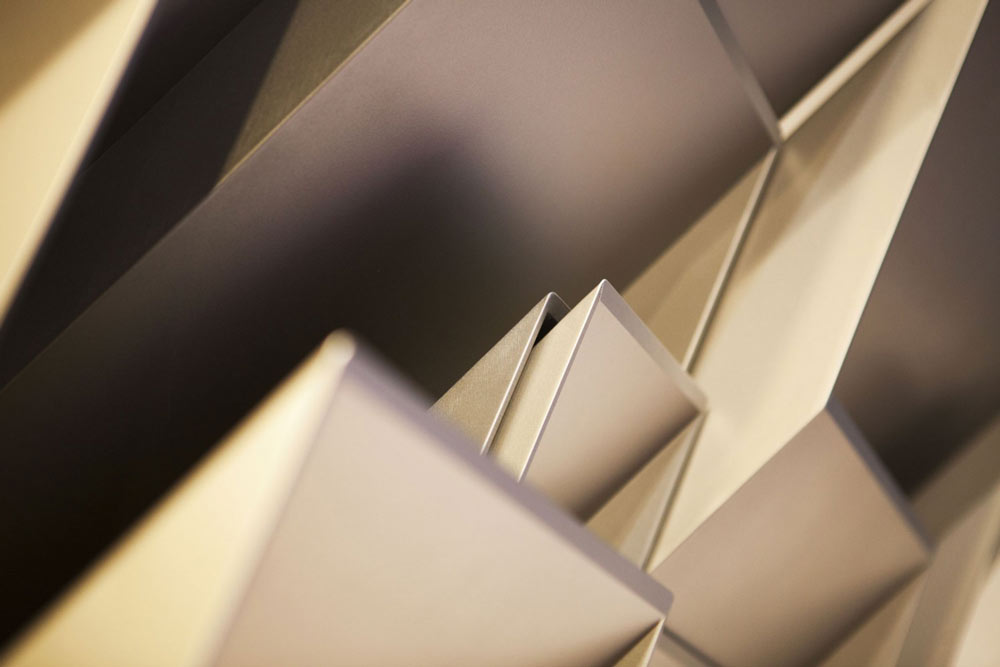 Fractal Close-Up
Evokes the use of fractals both in mathematics and finance.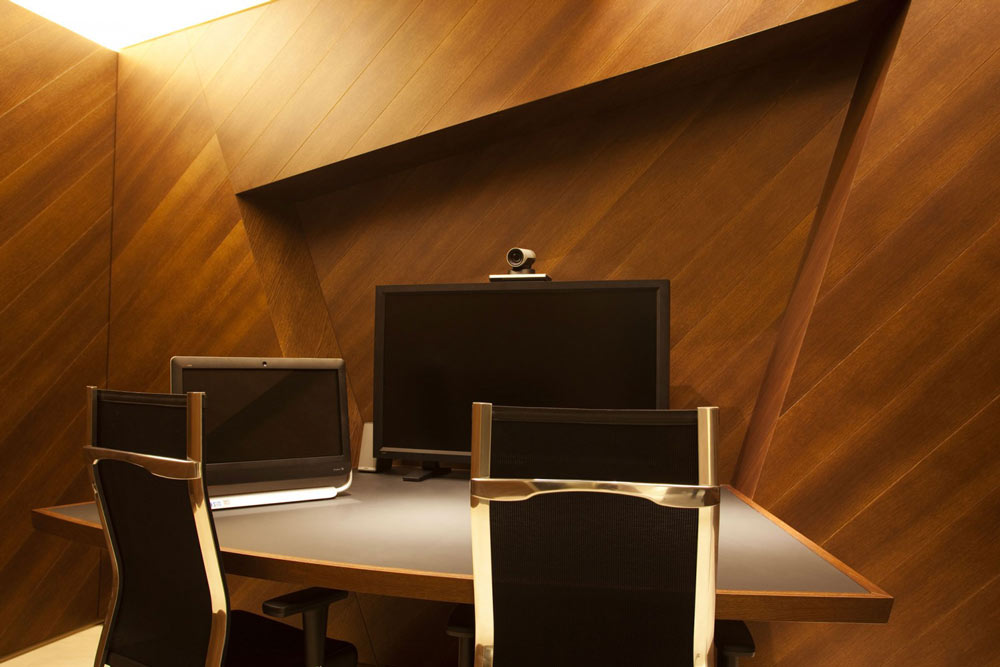 Interior Meeting Space
Ecological materials chosen to create a contemporary working environment
Wooden Accents
Classical wooden finishes.