anatomy of architecture
bologna, Italy
UPSIDE-DOWN HEAD
FOR THE SAIE3 FAIR'S ART EXHIBITION
Anatomy of architecture, bologna
Built as a temporary exhibition for the SAIE construction fair in Bologna, the upside-down head, based on Piero della Francesca's drawings on mirroring perspective, is the first thing one notices about the Anatomy of Architecture installation. The mysterious sculpture combines Renaissance anatomical research with mathematized perspective and maverick geometries. The installation questions the neutrality of space by situating the uncannily upside-down head along a perspectival axis within a hallucinatory, architectonic space. 
The project was realized collaboratively with Lev Libeskind, Daniel Libeskind, and their respective studios.
close up of strings
detail View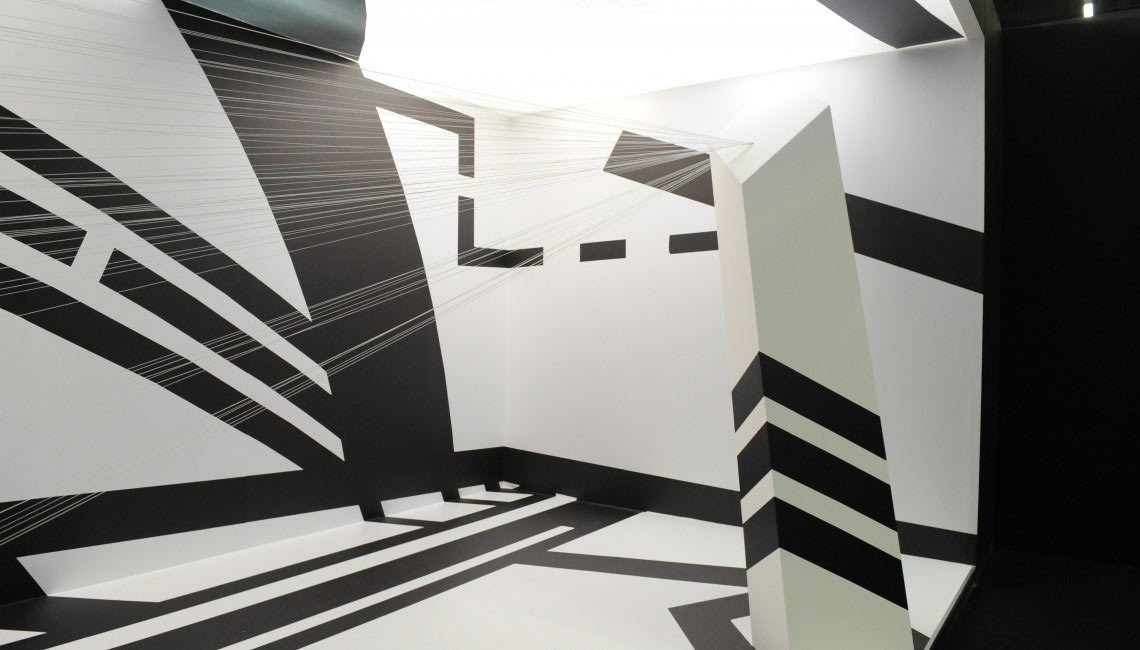 is the head still looking?
exhibit View